District 16 covers Davidson, Davie, Forsyth & Stokes Counties
Join our district meetings the second Tuesday of each month (excluding September & December). The meetings begin at 6:00 PM at 66 Grill and Taphouse, 3440 Frontis Street, Winston-Salem, NC. (The Annual Business Meeting is held in June with the location TBD.)
***************

39TH ANNUAL SEANC CONVENTION
District 16 sent fifteen delegates to this year's convention in Greensboro.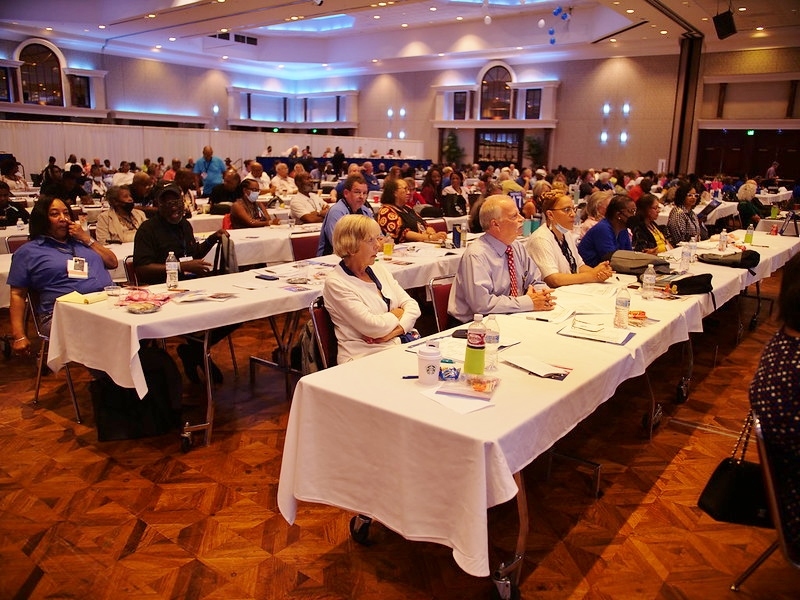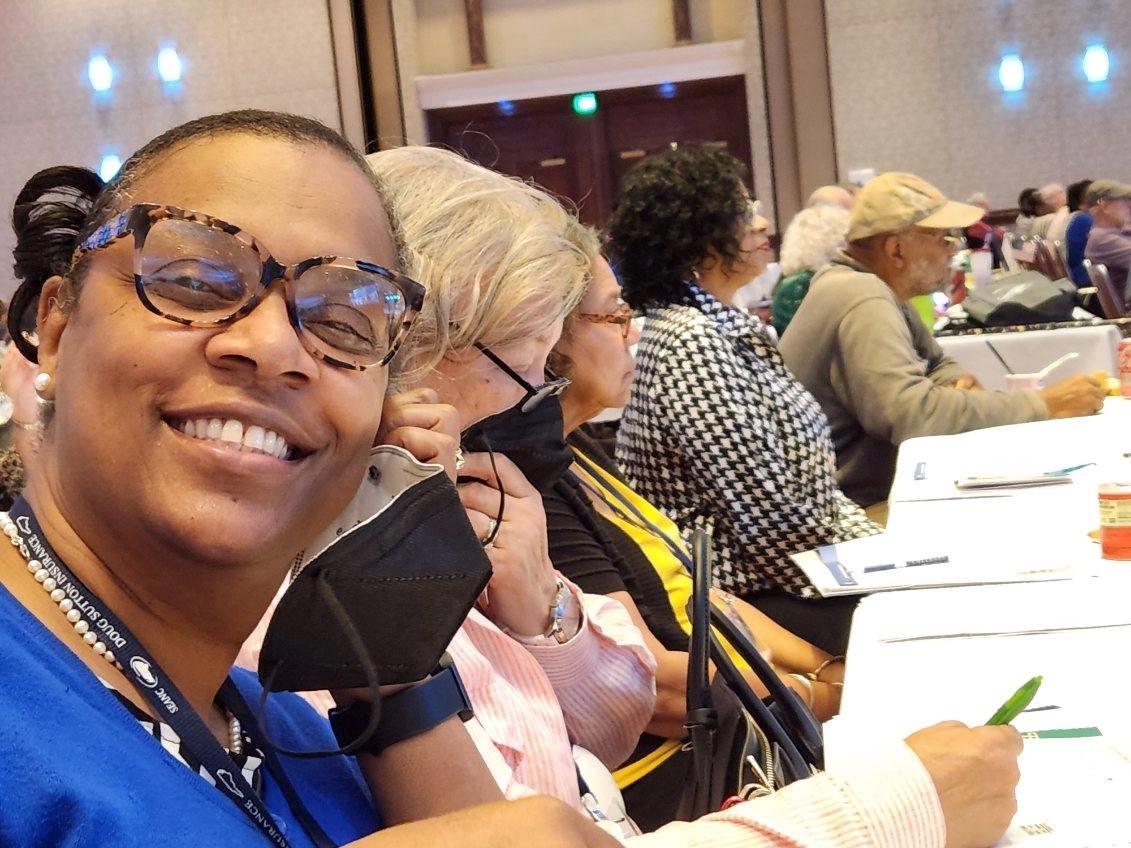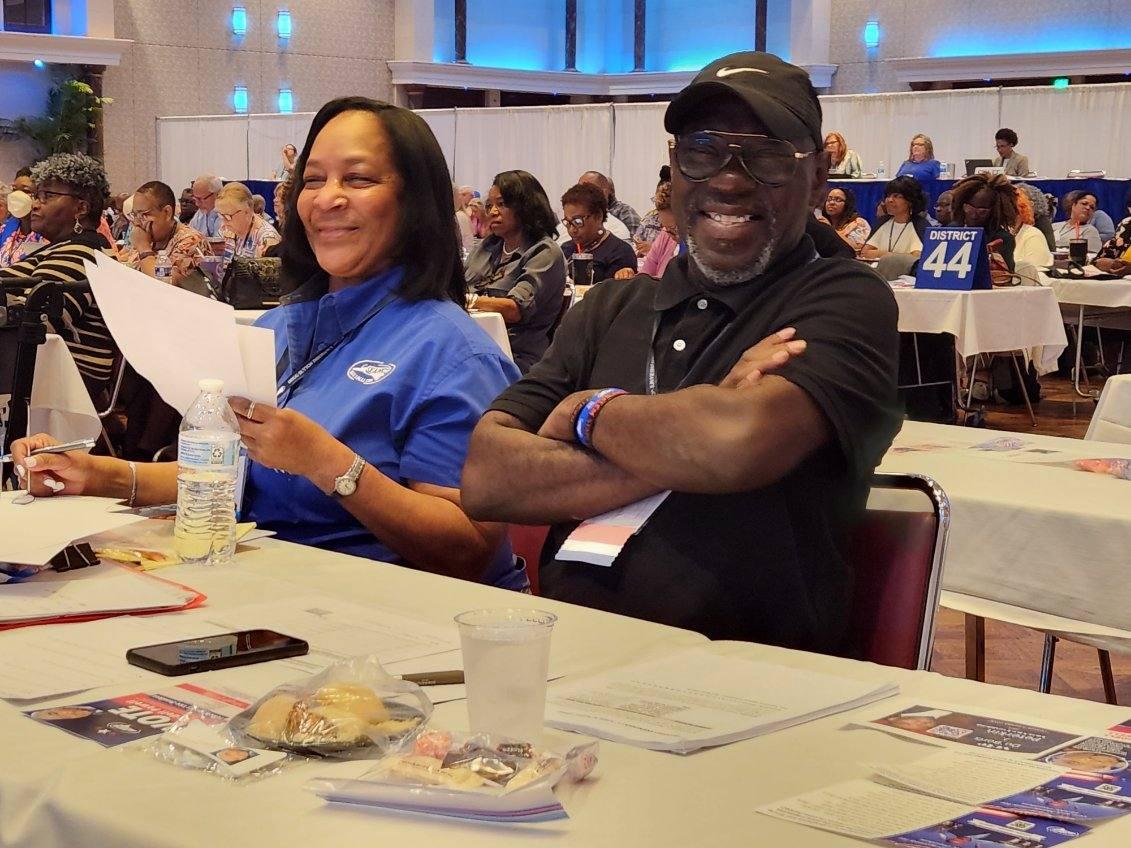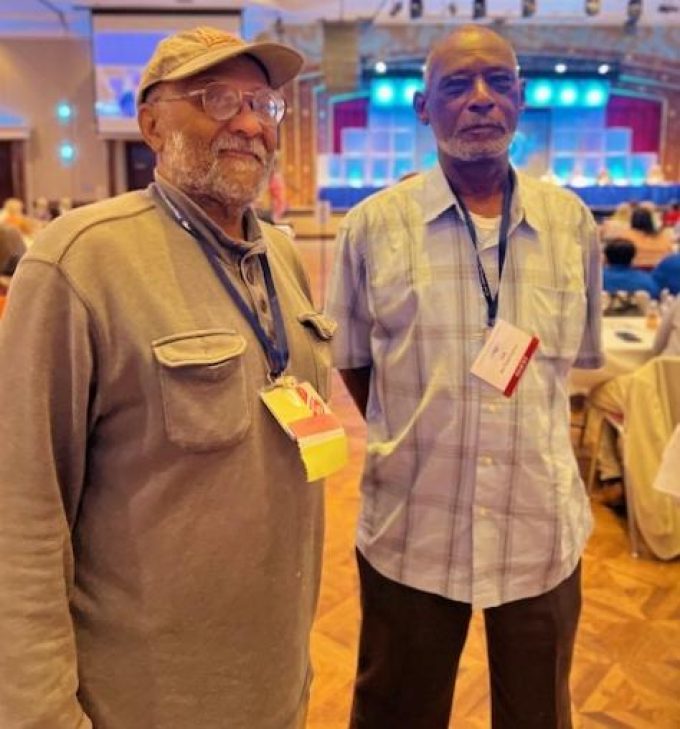 ▲▲▲Willie Bailey (left), with SEANC hero, Joe Fearrington. Mr. Fearrington is a staff member at the University of North Carolina who led students into a classroom building and nearby café when the alarm sounded after the recent fatal shooting on that campus. He also tied a cord to a door that would not lock to secure it. He was recognized for his bravery at the convention.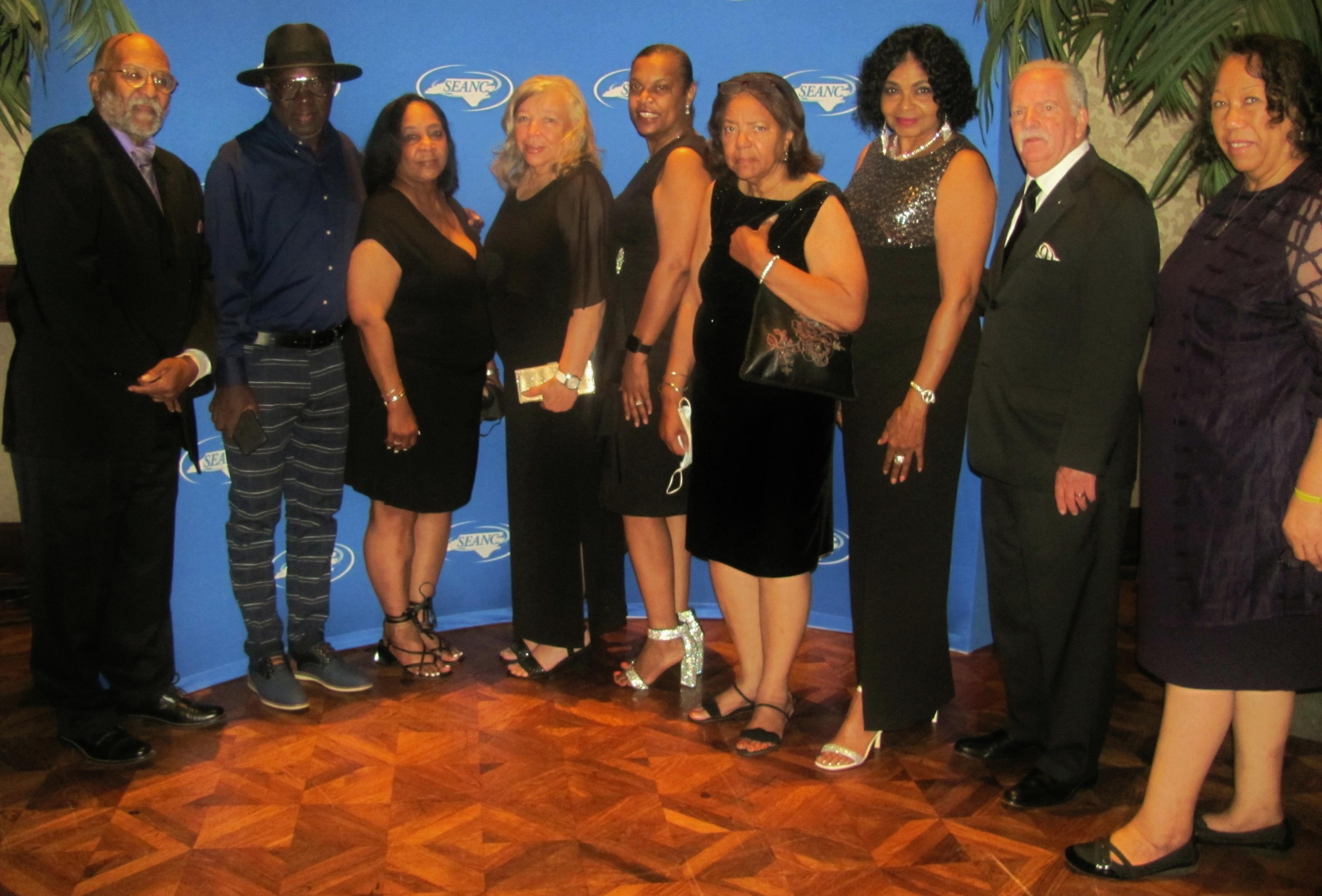 ▲▲▲ The convention concluded with the awards banquet the last night of the convention. Pictured above are (l to r) Willie Bailey, William Kellum, Celisa Pittman, Joyce Crisp, Angela Edwards, Carolyn Perry, Cynthia Joel, Steve Lawson and Regina Watkins-Brim.