Randy Wall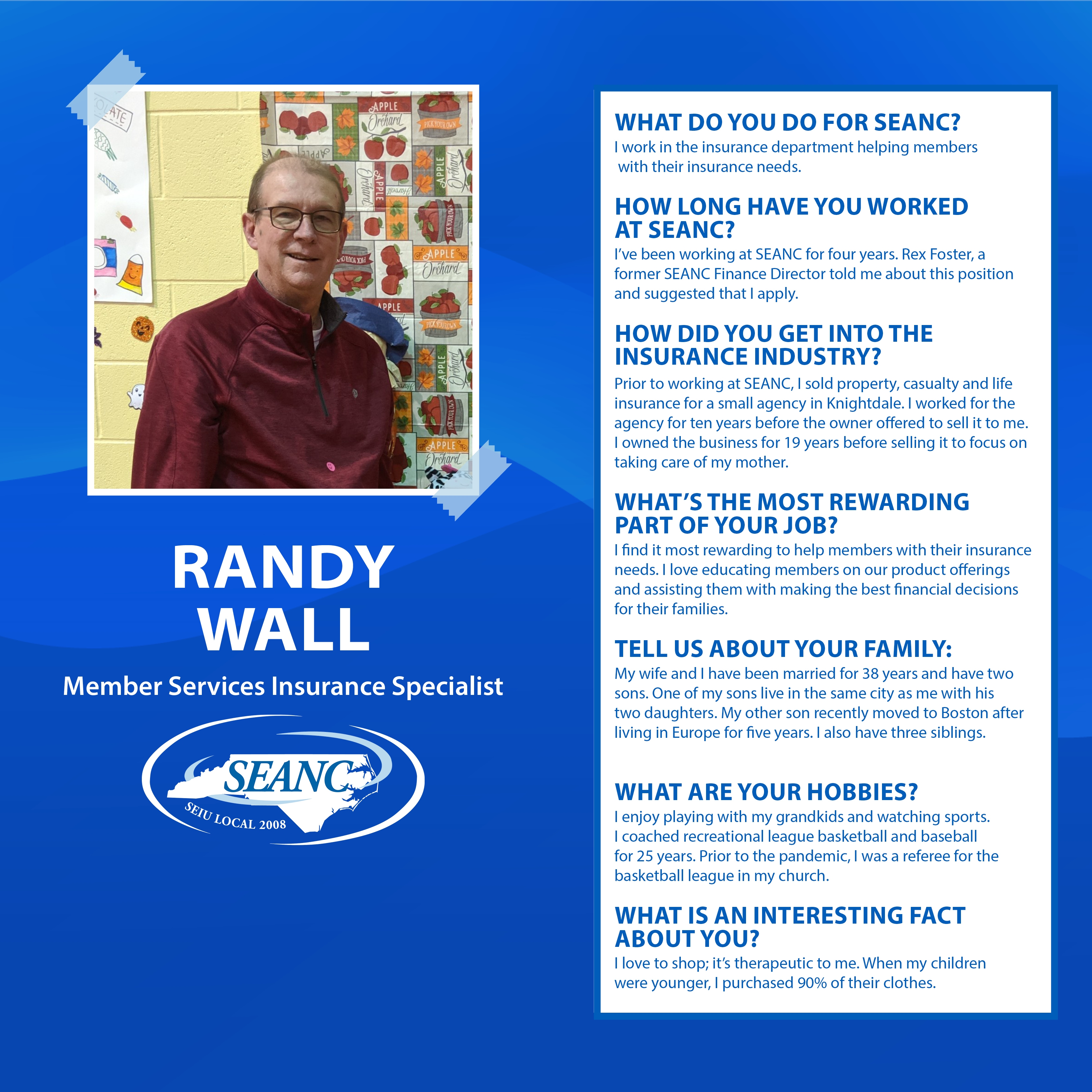 Randy Wall
Member Services Insurance Specialist
What do you do for SEANC? I work in the insurance department helping members with their insurance needs.
How long have you worked at SEANC? I've been working at SEANC for four years. Rex Foster, a former SEANC Finance Director told me about this position and suggested that I apply.
How did you get into the insurance industry? Prior to working at SEANC, I sold property, casualty and life insurance for a small agency in Knightdale. I worked for the agency for ten years before the owner offered to sell it to me. I owned the business for 19 years before selling it to focus on taking care of my mother.

What's the most rewarding part of your job?
I find it most rewarding to help members with their insurance needs. I love educating members on our product offerings and assisting them with making the best financial decisions for their families.
Tell us about your family: My wife and I have been married for 38 years and have two sons. One of my sons live in the same city as me with his two daughters. My other son recently moved to Boston after living in Europe for five years. I also have three siblings.
What are your hobbies? I enjoy playing with my grandkids and watching sports. I coached recreational league basketball and baseball for 25 years. Prior to the pandemic, I was a referee for the basketball league in my church.
What is an interesting fact about you? I love to shop; it's therapeutic to me. When my children were younger, I purchased 90% of their clothes.