State employees proudly endorse Erica Smith for U.S. Senate
Jan 23, 2020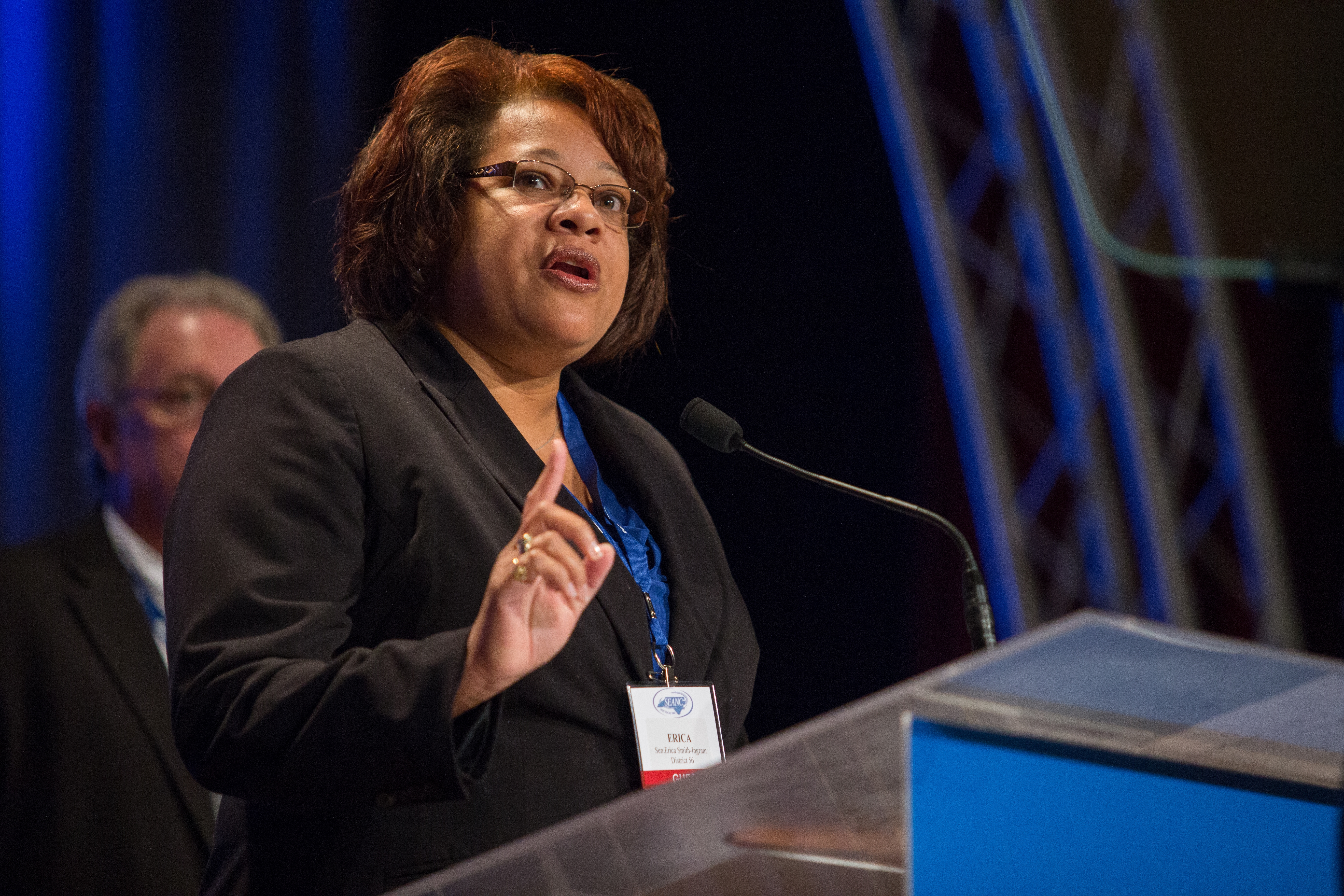 The statewide committee of EMPAC, the political arm of the State Employees Association of North Carolina (SEANC), proudly announces its endorsement of Erica Smith in the Democratic Primary for U.S. Senate.

EMPAC's mission is to support candidates who demonstrate a commitment to responsible government the welfare of North Carolina's state employees. EMPAC's endorsement of Smith is testament to her relentless commitment protecting and enhancing the rights and benefits of state employees, retirees and their families.
"In the state senate, Erica Smith has worked with state employees and retirees to make sure we always have a seat at the table and our needs are heard," said State EMPAC Chair Mark Dearmon. "There is no candidate better positioned to fight for North Carolina's working families in Washington as Smith and we are proud to stand beside her."
During her three terms in the North Carolina Senate, Smith sponsored legislation to provide meaningful cost of living adjustments for retirees, state employee increases and benefit protections. Smith's tenacity and commitment to our issues, earned her EMPAC's Freshman Legislator of the Year Award in 2016.
North Carolina deserves a senator who will fight for people over profits and put working families first; as one of us, Erica Smith will do just that.
###