State employees endorse Cheri Beasley for U.S. Senate
Apr 25, 2022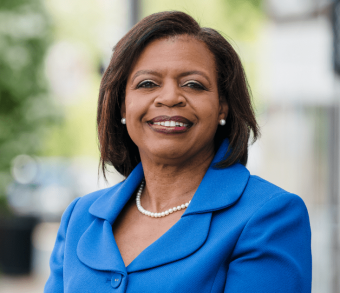 EMPAC, the political arm of the State Employees Association of North Carolina, today proudly announces the endorsement of former North Carolina Supreme Court Chief Justice Cheri Beasley for U.S. Senate.
Beasley has been a member of SEANC since 2003. Through her work as a public defender, judge, and ultimately the first African American woman Chief Justice of the State Supreme Court, Beasley has proven at every step of her illustrious legal career that she will stand up for working families.
She will take that same drive to Washington and fight for the issues that impact people's lives rather than catering to sideshows and conspiracy theories.
"Cheri represents the very best of public service," said Mark Dearmon, EMPAC Statewide Chairman. "She's seen people at the lowest points in their lives and has shown the ability to protect justice while retaining common-sense empathy. Working people need a fighter like her in Washington."
"In a state where so many of our people lack affordable health care and good-paying jobs, SEANC plays a critical role in advocating for state employees. As a former state employee myself, I am so grateful to have earned their endorsement," said Cheri Beasley. "In the Senate, I look forward to working with SEANC to strengthen our economy, support workers, and expand access to affordable health coverage, among other priorities."
EMPAC is a member-led Political Action Committee. Endorsements are a result of recommendations from SEANC members at the district level. Those recommendations were then confirmed by the statewide committee.