State employees award Quinterline Bowen with activism award
Sep 13, 2019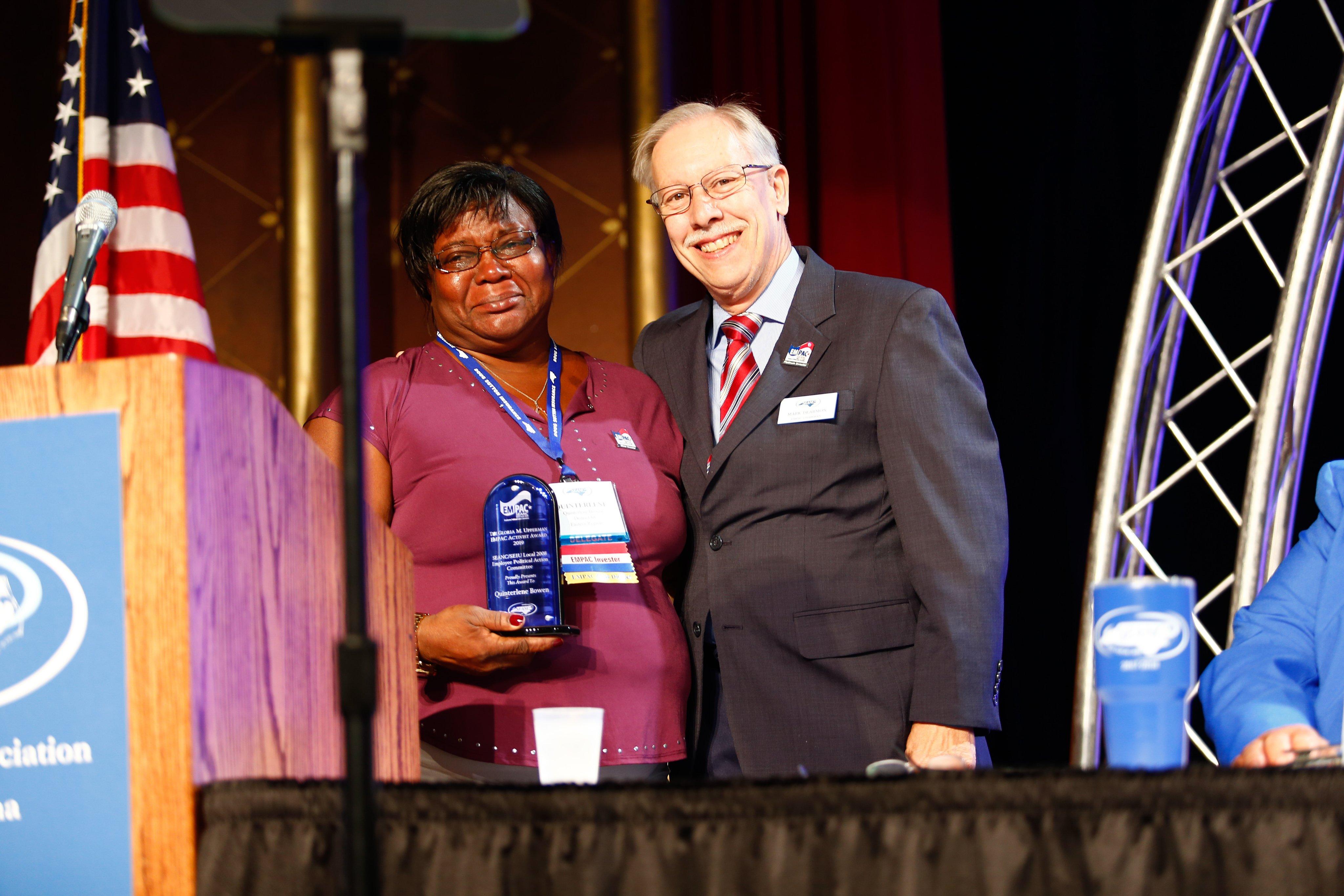 EMPAC, the political arm of the SEANC, presented Quinterline Bowen of Washington, N.C., with its Gloria M. Upperman Activist Award on Saturday at the 36th Annual SEANC Convention in Greensboro.
Named in honor of former EMPAC Vice Chairwoman Gloria M. Upperman, who passed away in 2017, the award recognizes SEANC members who have demonstrated an outstanding commitment to EMPAC through continued initiative and leadership resulting in lasting benefit to the membership.
Throughout Gloria Upperman's 39 years of membership and active service to SEANC, she was a dedicated advocate for EMPAC's goals and supported their efforts financially. While she was a great leader, much of her best work was done behind the scenes.
Bowen was recognized for her exemplary efforts in the 2018 election. EMPAC Chairman Mark Dearmon pointed out that she did a phenomenal job organizing members to take action at the polls, make calls for our endorsed candidates and distribute literature at churches throughout the district.
She revitalized an EMPAC area that had lost some of its spark over the last few years and transformed it into one of our strongest areas, and worked tirelessly the polls day in and day out during primary and general early voting.
"I am honored to have the privilege to present this year's Gloria M. Upperman EMPAC Activist Award to a member whose leadership and passion resembles Ms. Upperman's keen ability to mobilize behind the scenes," said EMPAC Chairman Mark Dearmon.