RELEASE: Ardis Watkins named first female SEANC Executive Director
Mar 11, 2020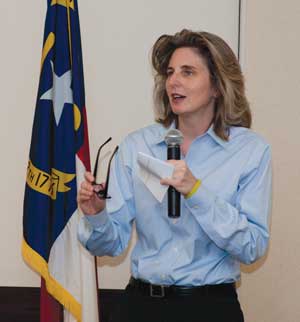 The State Employees Association of North Carolina announced today the hiring of Ardis Watkins as the organization's first female Executive Director in its 73-year history.
Watkins, an attorney, has worked as a lobbyist and Director of Government Relations for SEANC since January 2001, and worked at the N.C. Department of Labor as the Director of Employment Mediation for eight years prior to joining the SEANC staff.
She is well-known at the legislature and in the field as a strong voice for state employees and retirees. Under her leadership, SEANC lobbied legislators to pass the first-in-the-nation $15 minimum wage for state employees in 2018, and her efforts to secure pay raises and funding for the retirement system and State Health Plan have bettered the lives of many working families in the state.
"No one knows SEANC and our issues better than Ardis Watkins," said President Jimmy Davis. "She is a tireless advocate for our members. We look forward to her leadership of the organization and have high expectations for her."
"SEANC is my home, and I am excited to take on this challenge," Watkins said. "I look forward to leading our staff of determined professionals who care deeply about this organization's mission as well."
SEANC is the South's leading state employees' association, with 46,000 members, and is an affiliate of the Service Employees International Union. SEANC has members in all 100 counties across every function of state government.