New SEANC Officers Elected for 2023-2025
Sep 15, 2023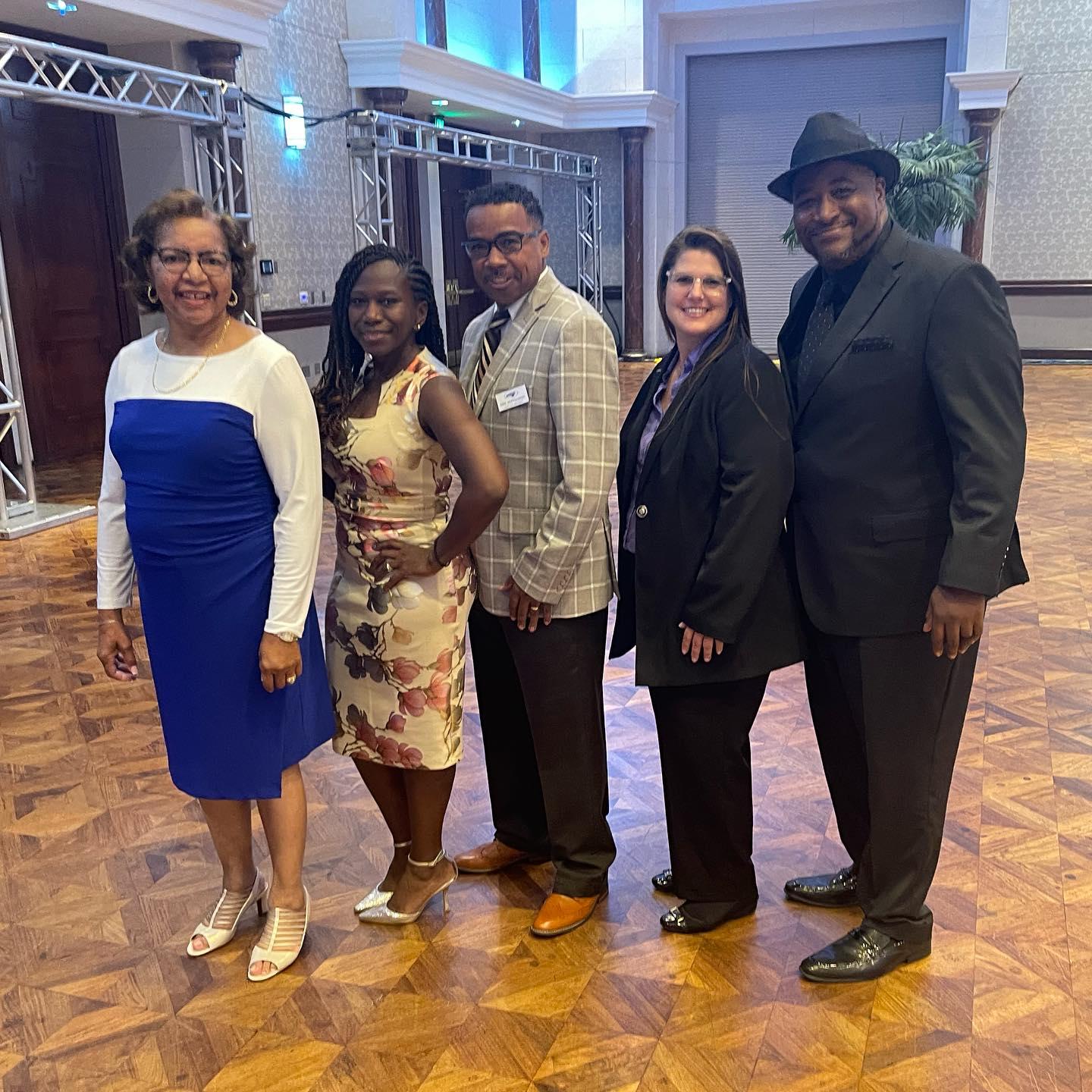 GREENSBORO – Delegates at the 39th Annual Convention of the State Employees Association of North Carolina elected officers for 2023-2025 in Greensboro on Sept 8. The officers will officially take office on Oct. 1, 2023.

The officers are:
President — Kirk Montgomery of Burlington (District 25) has 24 years of state service, three years in municipal government, and became a SEANC member in 1996. He is the Director of Information Technology for the City of Mebane. Montgomery is SEANC First Vice President and has served at the district and state levels including SEANC Second Vice President, General Treasurer, and Piedmont Regional Representative. He holds an Associate's degree in Civil Engineering, a Bachelor's degree in Business Administration and a Master's degree in Information Systems.
First Vice President — Wendell Powell of Fayetteville (District 41) has worked in the prison system for almost 20 years and is a Correctional Lieutenant at Granville Correctional. He is an 18-year SEANC member. Powell is SEANC Second Vice President and has served at the district and state levels including, District 41 Chairman, North Central Regional Representative, Bylaws, Emerging Leaders, XYZ Committee, Prison Reform, and Planning.
Second Vice President — Emily Jones of Clayton (District 41) retired as a Wake County Mental Health Probation Parole Officer II after 30 years working for state government. She joined SEANC in 1995. Jones is SEANC General Treasurer and has served in many capacities, including District 41 Chairwoman, statewide Emerging Leaders Chair, and at the district level as Co-Chair, Member Discount Chair, Communications Chair, and Youth Council Chair.
General Treasurer — Stacie Crabtree of Moncure (District 41) is a Criminal Analyst with the Department of Adult Correction – Special Operations and Intelligence Unit. She has 22 years of state service and joined SEANC in 2003. Crabtree has served as District 41 Treasurer and Secretary since 2008, and was recently selected to serve on the SEANC DAC Prison Reform Committee. She has been NCCA Treasurer for four years and is Fundraising Chair. Crabtree holds an Associate in Applied Science in Criminal Justice and a Bachelor of Science in Criminal Justice Systems.
Current President — Martha Fowler of Mebane (District 19) will continue to serve on SEANC's Executive Committee as the Immediate Past President.
SEANC is the South's leading state employee association, with 46,000 members in all 100 counties in the state. To keep up on SEANC's daily news, follow us on Twitter @SEANC and "like" us on Facebook at facebook.com/SEANC1947.
###