EMPAC endorses three for state judicial seats
Oct 02, 2020
EMPAC, the political action committee of the State Employees Association of North Carolina, today announces its endorsements in three state judicial races.

The endorsements are:
Hon. Cheri Beasley for N.C. Supreme Court Seat 1 — Beasley currently serves as Chief Justice of the N.C. Supreme Court.
Hon. Mark Davis for N.C. Supreme Court Seat 4 — Davis was appointed to fill a vacancy by Gov. Roy Cooper in 2019.
Hon. Reuben Young for N.C. Court of Appeals — Young was appointed to his seat in 2019 after stepping in to lead reform efforts at the Department of Public Safety following the deaths of five correctional personnel in 2017. Prior to that, he also served as the first Secretary of the consolidated Department of Public Safety in 2012.
"In these extraordinary times, it's imperative that we have sound, fair leadership on the highest court in the state," said Mark Dearmon, EMPAC Statewide Chairman. "We enthusiastically support Justices Cheri Beasley and Mark Davis to continue serving the citizens of North Carolina on the State Supreme Court."
"Reuben Young showed a willingness to give state employees a seat at the table in reform efforts at DPS in the aftermath of the 2017 murders," Dearmon said. "He heard our members' concerns and took steps to address them. Because of his transparency and fairness in this difficult time, he earned our support for the Court of Appeals."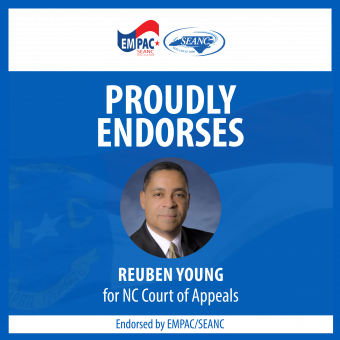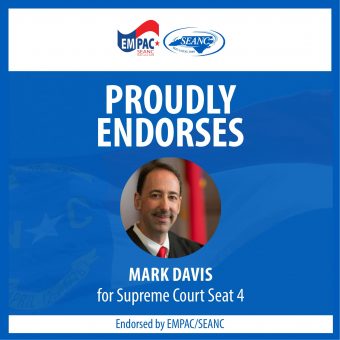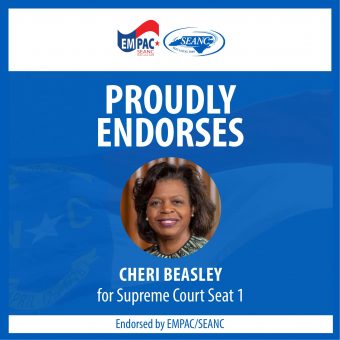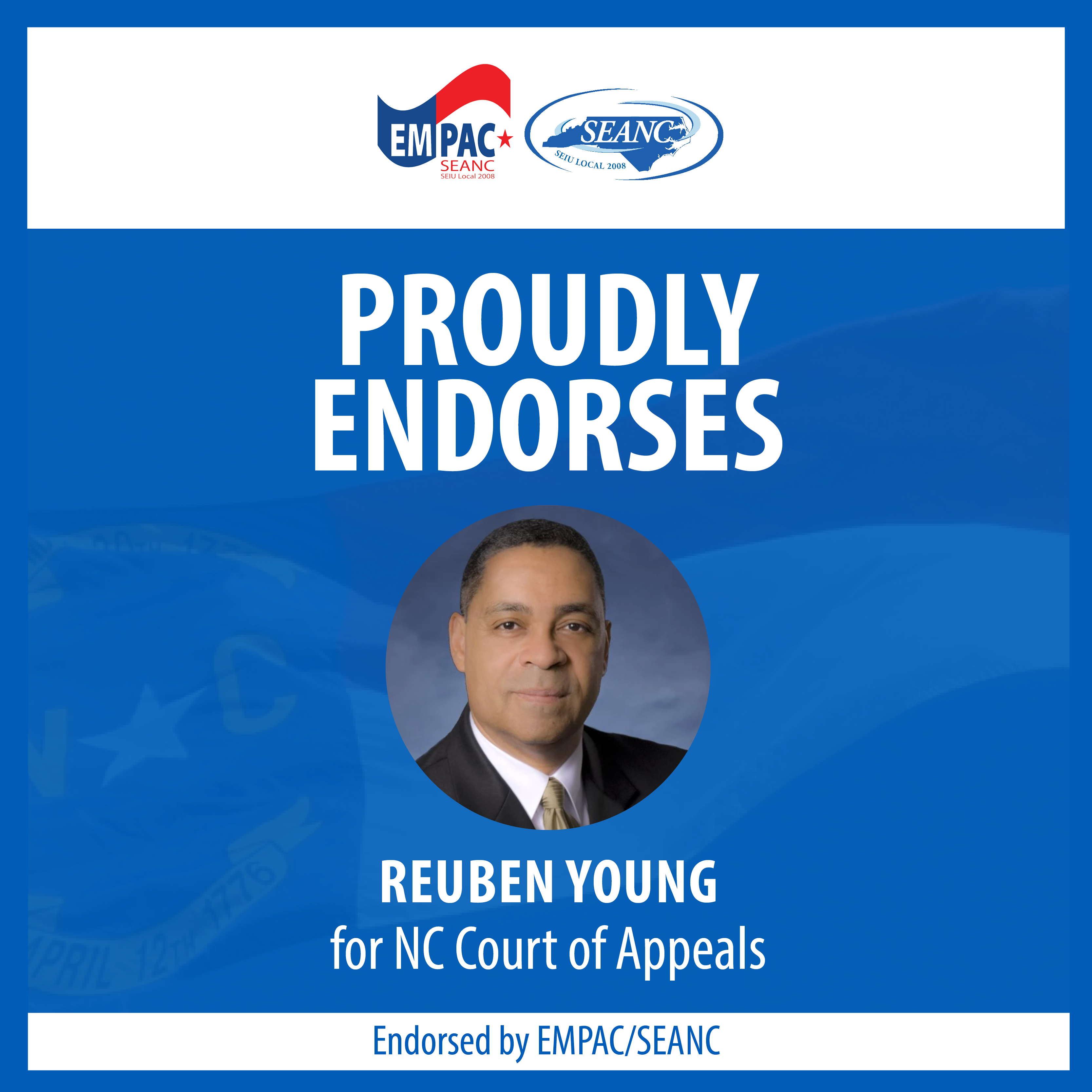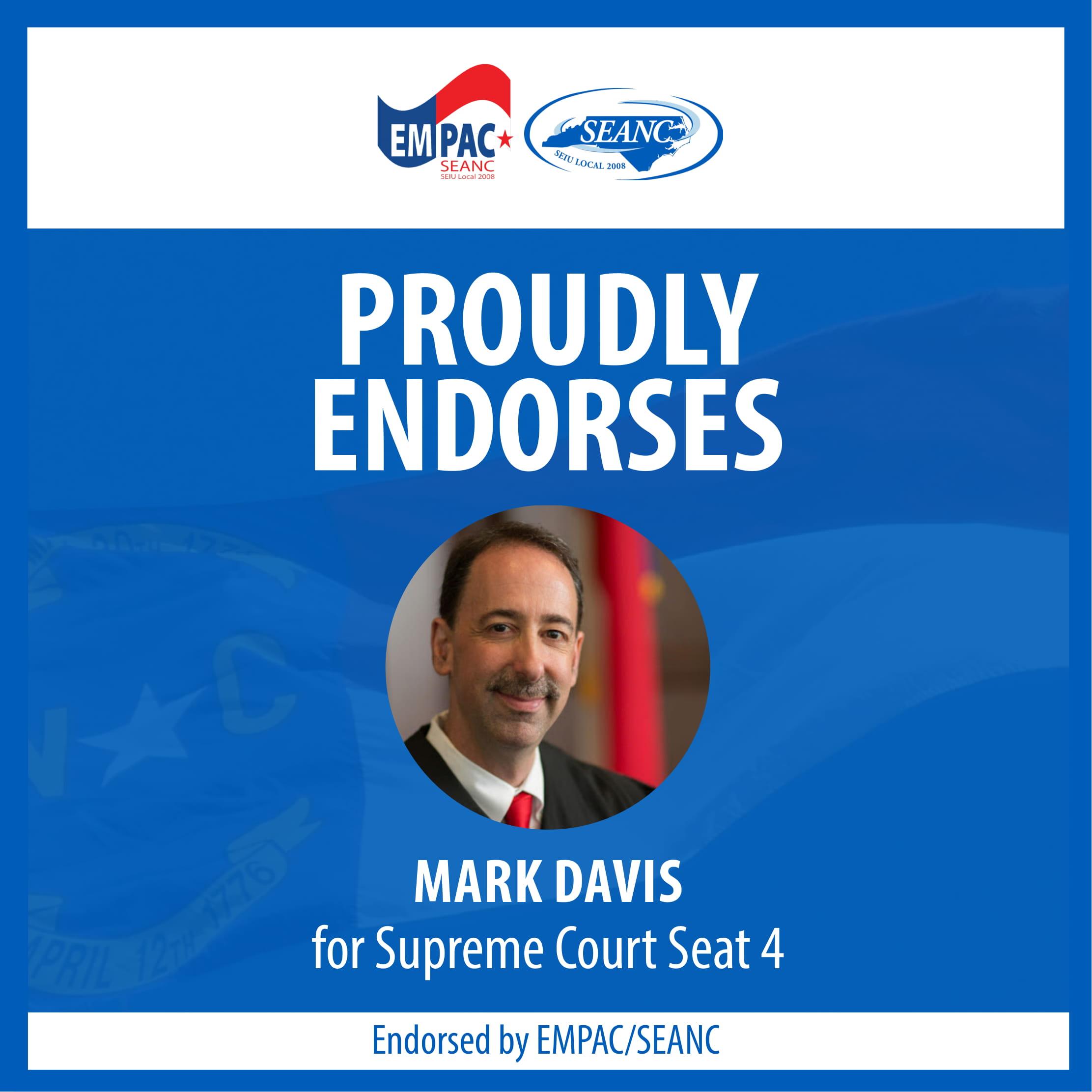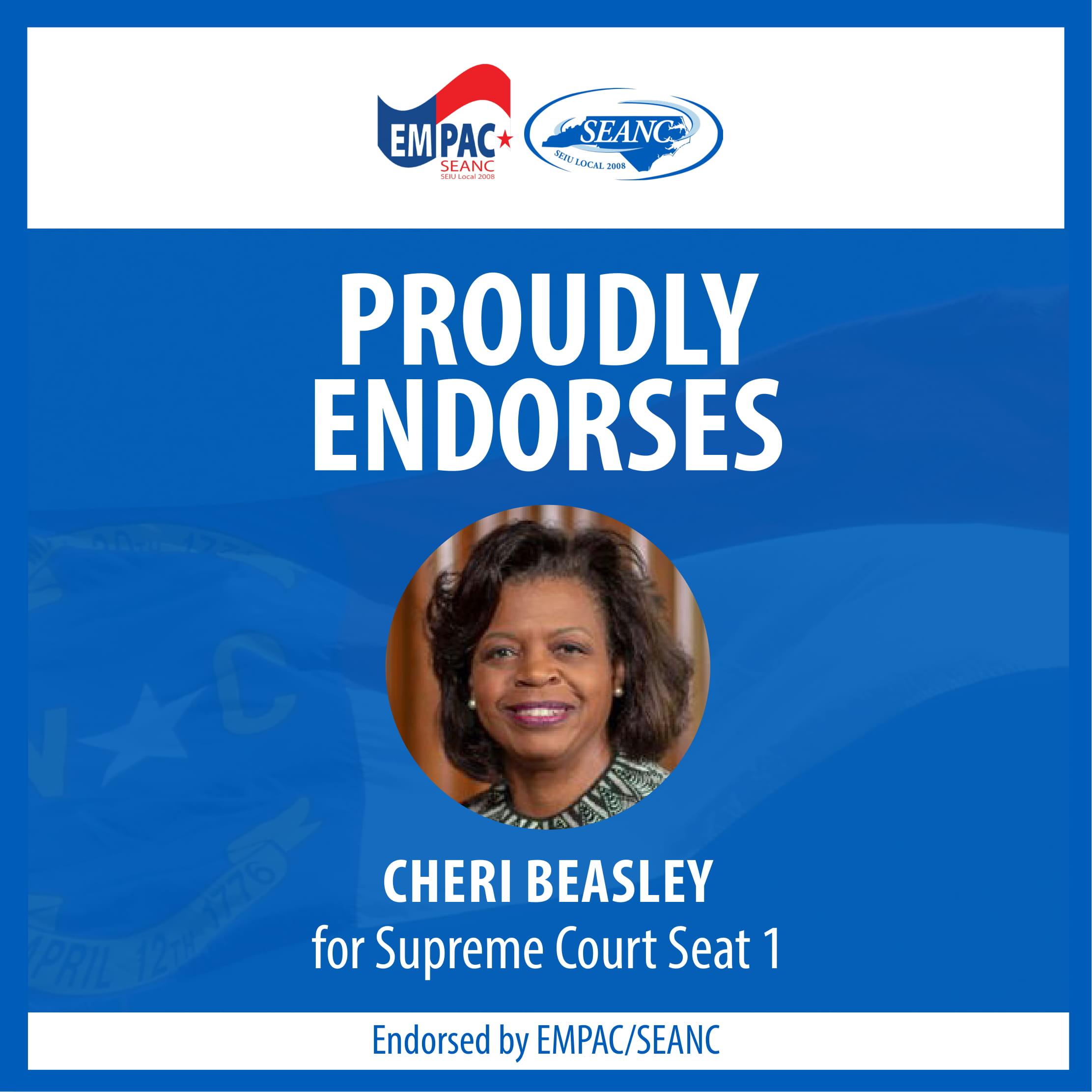 ###