EMPAC endorses Sen. Chuck Edwards for the 11th Congressional primary
May 09, 2022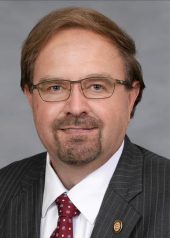 RALEIGH – EMPAC, the political arm of the State Employees Association of North Carolina, announced today the endorsement of Chuck Edwards for the Republican nomination for North Carolina's 11th Congressional District.

"Through his three terms in the N.C. Senate, Edwards has always shown a willingness to work with SEANC members on issues important to state employees and retirees," said EMPAC Statewide Chairman Mark Dearmon. "We are confident he will continue this concern for working families in Congress."
EMPAC is a member-led Political Action Committee. Endorsements are a result of recommendations from SEANC members at the district level. Those recommendations were then confirmed by the statewide committee.