EMPAC endorses Linda Coleman for U.S. House
Oct 18, 2018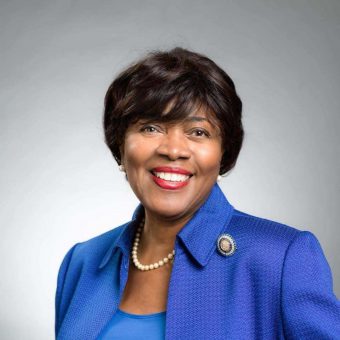 EMPAC, the political arm of the State Employees Association of North Carolina, announced today its endorsement of Linda Coleman in her race to represent the N.C. 2nd District in the U.S. House of Representatives.

Coleman is a longtime member and friend of SEANC and has been a fierce advocate for working families in her time in the state legislature and as Director of State Personnel. She will continue to fight for accessible and affordable health care and better wages for all when she is elected to Congress.
"Working families have no better friend than Linda Coleman," said EMPAC state Chairman Tony Smith. "She will represent the people of the 2nd district in Washington with the tenacity and grace she has demonstrated through an illustrious career in this state."
A former state employee herself, Coleman was the first recipient of EMPAC's Lisa B. Mitchell Legislator of the Year award in 2008. That year, she put principles over party by single-handedly holding up state budget talks until proper funding and pay raises were included for state employees.
"Time and again she has proven that she is one of us, and earned her nickname "SEANC Hero," continued Smith.
The 2nd District includes thousands of state employees who work in agencies, universities, prisons and hospitals throughout the Triangle area. It also includes thousands of state retirees who have remained in the area following their career to public service.