DOT Secretary signals confidence in employees at hearing
Mar 17, 2017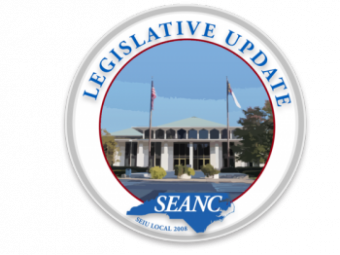 The activity in the General Assembly is about to hit full stride. Though not a lot of action was taken this week on bills affecting state employees and retirees, the building is abuzz with state budget talks and other important behind-the-scenes business.
Gov. Roy Cooper's pick for Secretary of Transportation, Jim Trogdon, appeared before a Senate committee Wednesday for confirmation hearings. The committee approved his nomination, as did the full Senate. He stated that he thought state employees in the Department of Transportation were qualified and signaled his willingness to make sure taxpayer funds was not wasted on private contracts.
As you will recall, efforts to privatize much of DOT, particularly in engineering, has come under heavy scrutiny recently with news reports of cost overruns costing taxpayers millions of dollars.
Next week promises to be a busy one. We expect Gov. Cooper to make an important announcement regarding state employees and retirees. SEANC will also meet with other stakeholder groups and State Health Plan officials to discuss the benefit structure and premium cost for the coming year.
We are also creating a video to dispel some of the myth that retirees are a drain on the state as a rebuttal to those who are adamantly opposed to cost-of-living adjustments even though retirees have lost 10 percent of their buying power since 2010 and are struggling to choose between buying costly prescriptions and paying their utility bills.
Use Engage to track bills ahead of deadline
It's hard to believe, but the bill filing deadlines for this session are fast approaching. A number of bills have been filed in the last few weeks and your Government Relations staff is in the process of reviewing all of them. SEANC will be putting together a comprehensive list of bills filed this session which could or would affect state employees.
The bill tracking section of SEANC's Engage site, engage.seanc.org, will be updated throughout the next few week with all the bills affecting state employees and retirees. It can be found on the right side column of the home page.
Leonard celebrates 40 years with SEANC!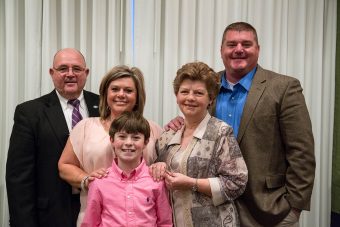 SEANC Executive Director Mitch Leonard celebrated 40 years with the association on Tuesday with a surprise ceremony of family, friends and former coworkers. Leonard joined the staff of SEANC's predecessor group, the North Carolina Government Employees Association, on March 14, 1977 as the first field representative in its history. He previously worked at the Department of Transportation. He has been instrumental in the success of the association through good time and not so good times. We commend him for his life of dedication to the betterment of the lives of state employees and retirees. Thanks, Mitch!
Lobby day set for March 29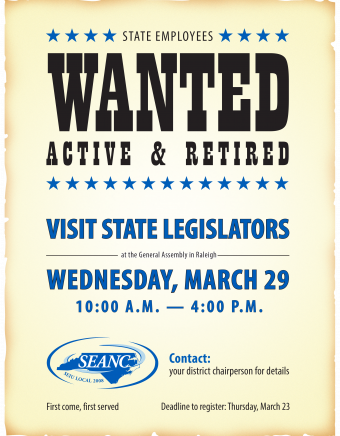 All members are invited to take part in a lobby day effort at the N.C. General Assembly from 10 a.m. to 4 p.m. on March 29. Members who attend will lobby legislators for better pay, health care and retirement benefits at a crucial time in the state budget process.
If you are interested in participating, contact your district chairperson to RSVP as soon as possible.
If you can't come on March 29, please consider calling or emailing your legislator to tell them you deserve a raise or cost-of-living adjustment!