Janice Smith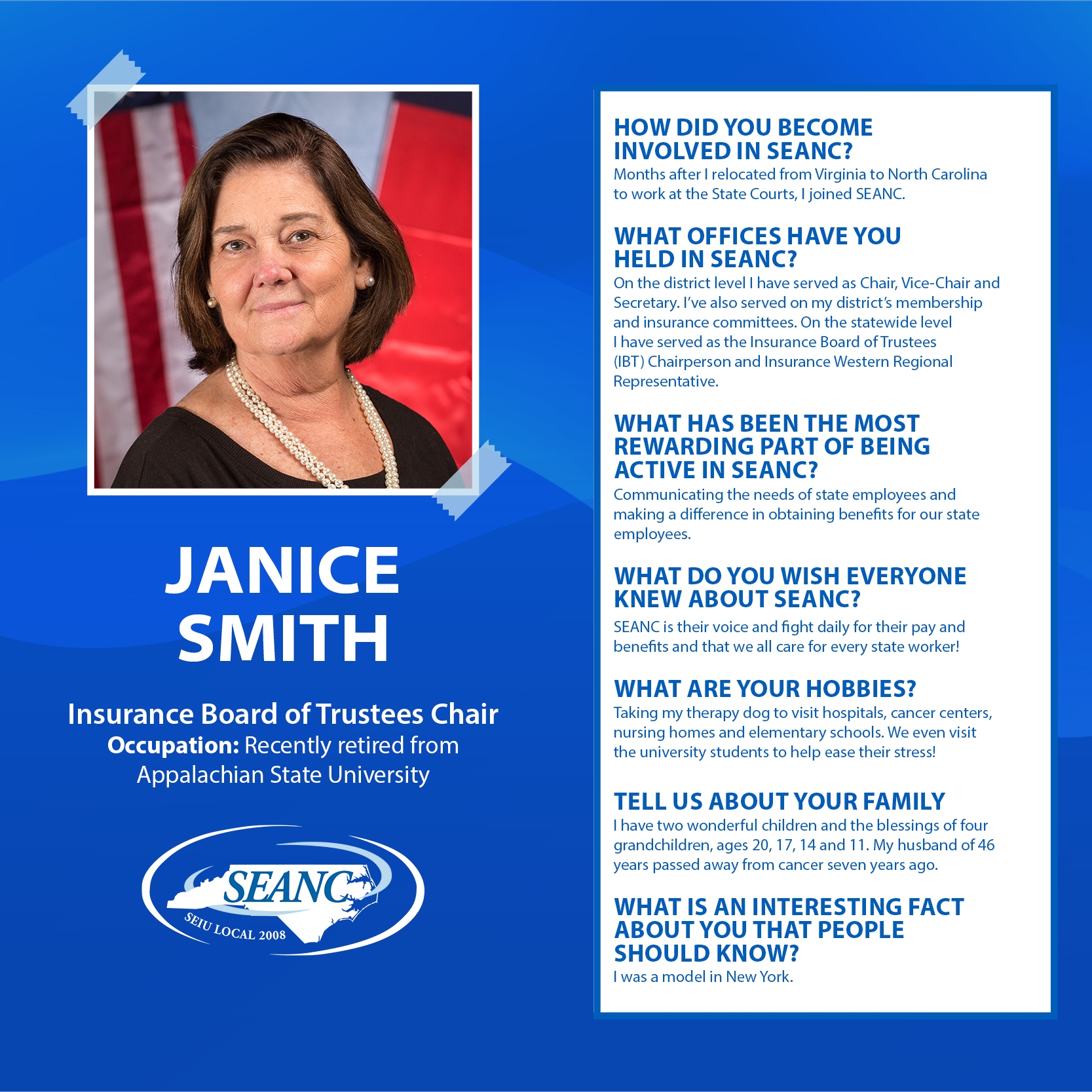 Janice Smith
District 28
Occupation: Recently retired from Appalachian State University
County: Watauga/Avery/Mitchell
How did you become involved in SEANC? Months after I relocated from Virginia to North Carolina to work at the State Courts, I joined SEANC.
What offices have you held in SEANC? On the district level I have served as Chair, Vice-Chair and Secretary. I've also served on my district's membership and insurance committees. On the statewide level I have served as the Insurance Board of Trustees (IBT) Chairperson and Insurance Western Regional Representative.
What has been the most rewarding part of being active in SEANC? Communicating the needs of state employees and making a difference in obtaining benefits for our state employees.
What do you wish everyone knew about SEANC? SEANC is their voice and fight daily for their pay and benefits and that we all care for every state worker!
What are your hobbies? Taking my therapy dog to visit hospitals, cancer centers, nursing homes and elementary schools. We even visit the university students to help ease their stress!
Tell us about your family: I have two wonderful children and the blessings of four grandchildren, ages 20, 17, 14 and 11. My husband of 46 years passed away from cancer seven years ago.
What is an interesting fact about you that people should know? I was a model in New York.