Tony Booe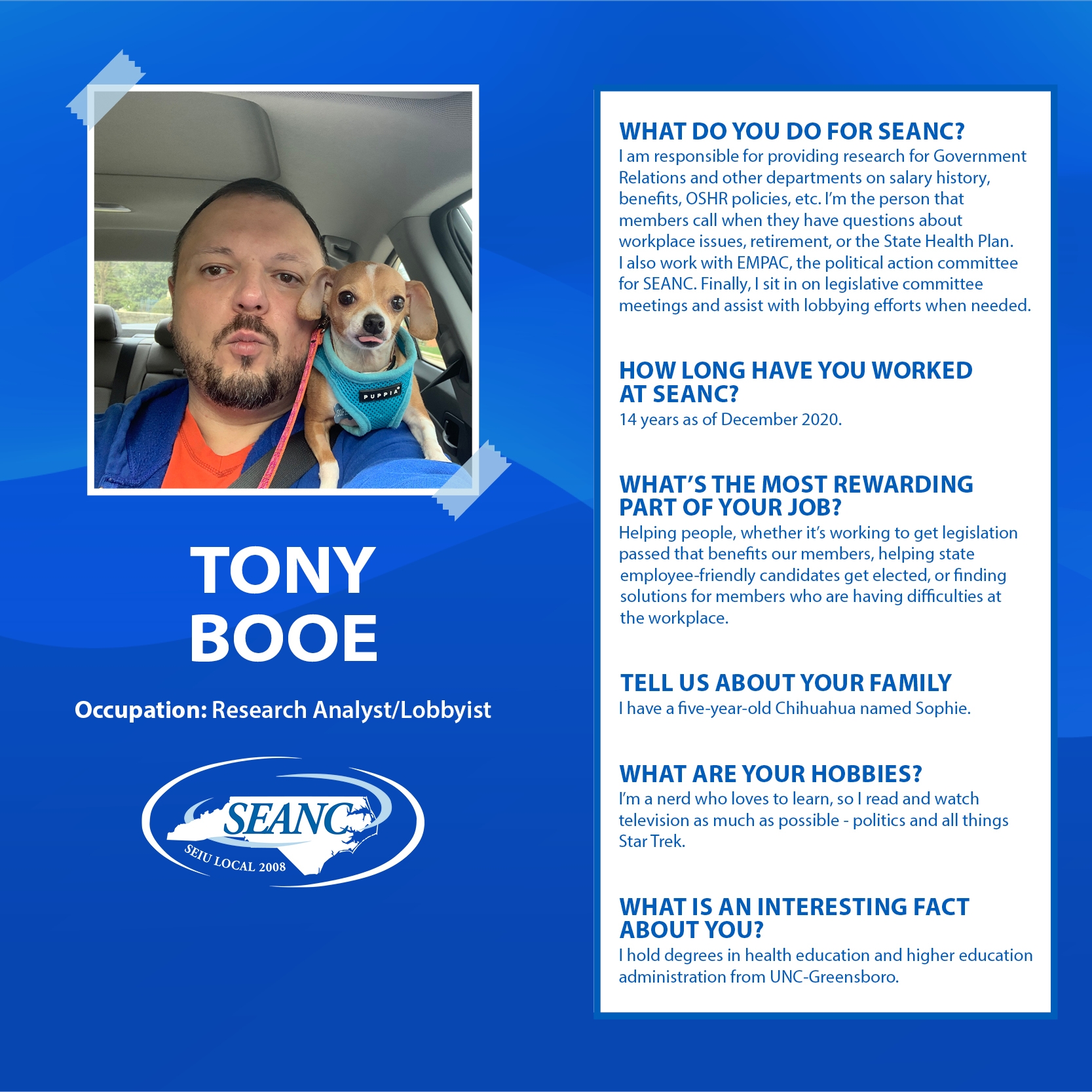 Tony Booe
Research Analyst/Lobbyist
What do you do for SEANC?
I am responsible for providing research for Government Relations and other departments on salary history, benefits, OSHR policies, etc. I'm the person that members call when they have questions about workplace issues, retirement, or the State Health Plan. I also work with EMPAC, the political action committee for SEANC. Finally, I sit in on legislative committee meetings and assist with lobbying efforts when needed.
Were you a member prior to joining the staff?
I was not.
How long have you worked for SEANC?
14 years as of December 2020.
What's the most rewarding part of your job?
Helping people, whether it's working to get legislation passed that benefits our members, helping state employee-friendly candidates get elected, or finding solutions for members who are having difficulties at the workplace.
Tell us about your family:
I have a five-year-old Chihuahua named Sophie.
What are your hobbies?
I'm a nerd who loves to learn, so I read and watch television as much as possible - politics and all things Star Trek.
What is an interesting fact about you that people should know?
I hold degrees in health education and higher education administration from UNC-Greensboro.