SEANC Star of the Week - Week 3
Bruce McCrary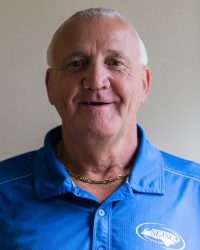 Name: Bruce McCrary
District: 5
How long have you been a SEANC member: Since 1992 (24 years
What do you like best about being an MPO: Meeting members and attending different annual meetings.
What was the most exciting part of your week: The most exciting thing I did this week was canvass for my very first time! I was a little apprehensive at first, but after the first few knocks, it was great! I learned so much and I had great conversations with several people at their homes and in the neighborhood. I am excited to share what I have learned with others and win the election for our candidates. I hope that more of you will look at this as a great opportunity and be willing to get out and canvass in these final few weeks. It is fun and you will meet some great people as well!!
What is the goal you want to accomplish as a MPO: Recruiting the most new members!
Why should you get involved and volunteer this election cycle: This election is the most critical election for both state employees and the nation in my lifetime.
Fun Fact: I love golf and to tell jokes.