SEANC Star of the Week
Clifford Johnson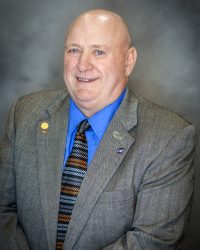 Name: Clifford D. Johnson

District: 2
How long have you been a SEANC member: 1984
What do you like best about being an MPO: Meeting and talking with people regarding issues facing state and SEANC.
What was the most exciting part of your week: Training. Any training we get will help now as an MPO and as future SEANC members for the association.
What is the goal you want to accomplish as a MPO: Get more SEANC members that are actively involved in the association.
Why should you get involved and volunteer this election cycle: To make a difference in the direction our state is headed and make it better for future generations.
Fun Fact: I love coffee, pens and hats. Just ask anyone that knows me!