SEANC Member of the Week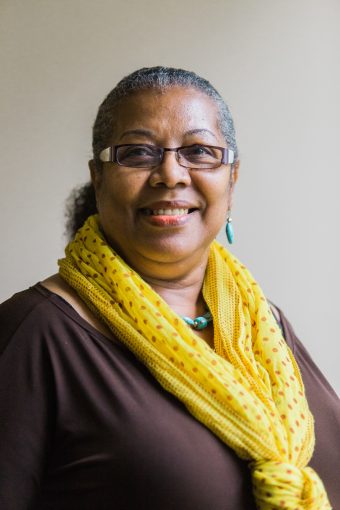 Name: Hiawatha Y. Jones
District: 60
How long have you been a SEANC member: Thirty nine (39):
What do you like about being a MPO?
The best part of being an MPO is sharing information will ALL our members. Some members that do not necessarily attend district meetings or attend the convention. These the members I call the cardholders. They just have SEANC card but do not participate.
First educating each member regarding new benefits, explaining old benefits, educating members of the strategies and policies that we already in place that protects them
Second: Getting them involved with the issues that affects us all, getting them motivated and knowledgeable enough to desire to join us in telling their story and how SEANC has been a benefit to them. All the perks, insurances, theme park tickets, cheap hotel and travel.
Third: Reaching those members and empowering them to assist us. This is important to the growth of our organization
What is the goal you want to accomplish as a MPO?
My goal as a Member Political Organizer is sharing the importance of the election. This election is one of the most critical to me as a state employee. Organizing polling sites, educating through Voter Registration Rallies, and ensuring that member get to know the legislators that we have endorsed and support them at the polls. WINNING IS ONE VOTE AWAY! We need legislative leaders that are sensitive to the needs of the state employee. We need equal pay, great health care, security in our pension, social security and a quality of life is comparable with the current economy. We must educate each employee on the issues such explaining the fight for fifteen.This does not only touch the fast food workers; it touches us as well. Many state employees do not make fifteen dollars an hour. What does that due to the rest of us? We have to take up the taxes that are not paid due to their lack of adequate pay. Employees need to know this! Not only that but when daycare fees are higher than the average take home salary. Who pays the taxes? All this need to shared. I plan to share the common sense immigration reform. Employers exploit immigrants. We can stop that by declaring commons sense reform. We must educate our state employees on all the issues. I plan to share the SEANC Warrior and Fight for Fifteen Pledges to ensure our members on board and educated.
Why should you get involved and volunteer this election cycle:
My goal is to educate, engage, inspire and empower each member that I encounter.
This election is paramount.
· State Employees have been denied access (recruiting, fundraisers, seanc appreciation days) to communicate with one another via worksite;
· Threaten with the removal of automatic drafts for seanc dues.
· Legislation being passed daily to demobilize the state employee.
· Privatization of state employees' jobs.
· Outsourcing
· Changing benefits in the healthcare plan
Fun Fact: It is pleasurable to fellowship with others of similar goals.