Resha Fortson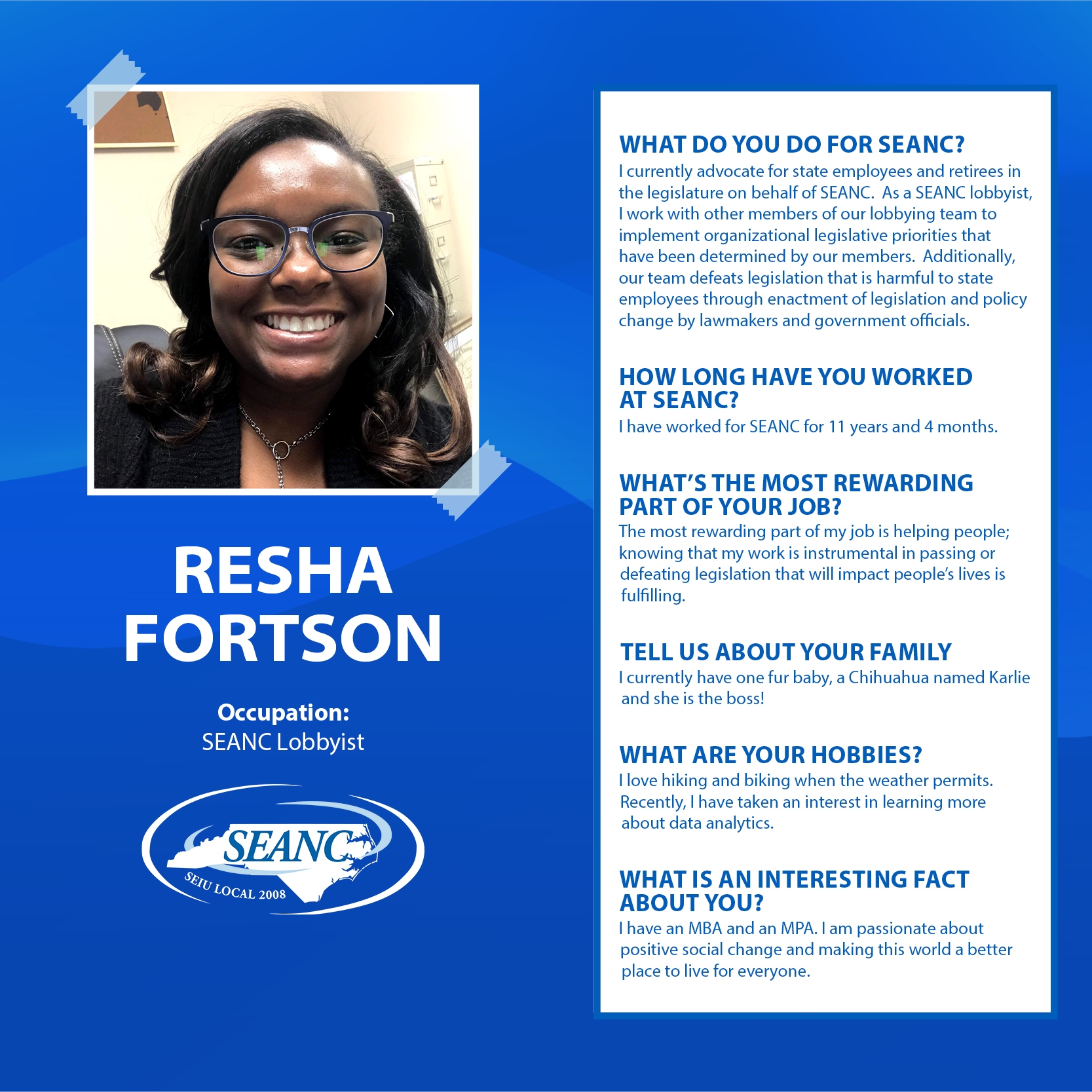 Name: Resha Fortson
Title: Lobbyist
What do you do for SEANC?
I currently advocate for state employees and retirees in the legislature on behalf of SEANC. As a SEANC lobbyist, I work with other members of our lobbying team to implement organizational legislative priorities that have been determined by our members. Additionally, our team defeats legislation that is harmful to state employees through enactment of legislation and policy change by lawmakers and government officials.
Were you a member prior to joining the staff?
No, I came to SEANC at a very tender age and have learned and progressed my way to my goal of lobbying for such an influential organization.
How long have you worked for SEANC?
I have worked for SEANC for 11 years and 4 months.
What's the most rewarding part of your job?
The most rewarding part of my job is helping people; knowing that my work is instrumental in passing or defeating legislation that will impact people's lives is fulfilling.
Tell us about your family:
I currently have one fur baby, a Chihuahua named Karlie and she is the boss!
What are your hobbies?
I love hiking and biking when the weather permits. Recently, I have taken an interest in learning more about data analytics.
What is an interesting fact about you that people should know?
I have an MBA and an MPA. I am passionate about positive social change and making this world a better place to live for everyone.