Renee Vaughan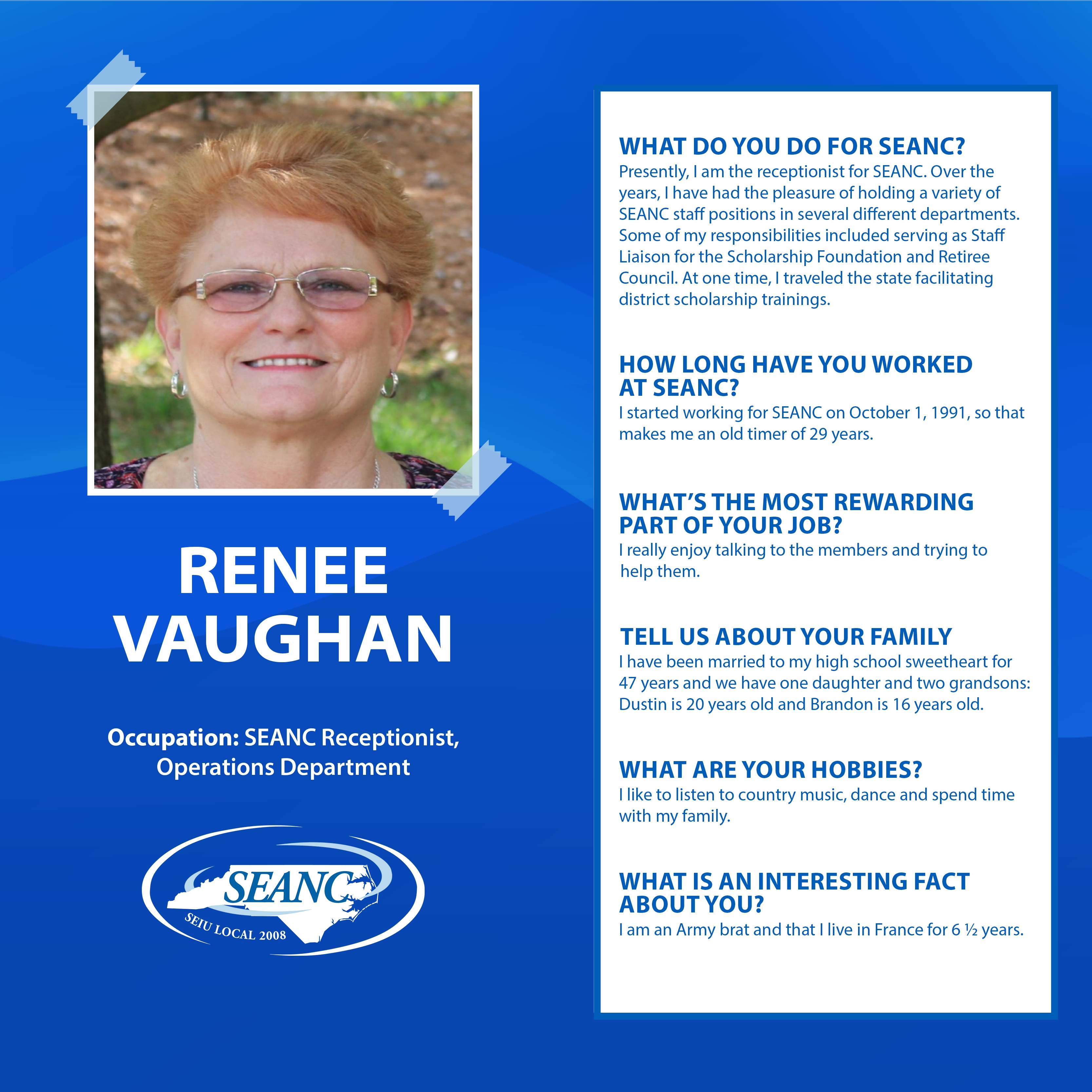 Renee T. Vaughan
Operations Department
What do you do for SEANC? Presently, I am the receptionist for SEANC. Over the years, I have had the pleasure of holding a variety of SEANC staff positions in several different departments. Some of my responsibilities included serving as Staff Liaison for the Scholarship Foundation and for the Retiree Council. At one time, I traveled the state facilitating district scholarship trainings.
How long have you worked at SEANC? I started working for SEANC on October 1, 1991, so that makes me an old timer of 29 years.
What's the most rewarding part of your job? I really enjoy talking to the members and trying to help them.
Tell us about your family: I have been married to my high school sweetheart for 47 years and we have one daughter and two grandsons: Dustin is 20 years old and Brandon is 16 years old.
What are your hobbies? I like to listen to country music, dance and spend time with my family.
What is an interesting fact about you that people should know? I am an Army brat and that I live in France for 6 ½ years.