You're young. You're healthy. You don't need life insurance -- or do you?
Sep 28, 2018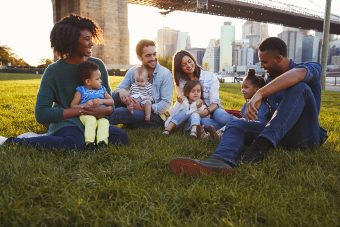 Getting married, having a child, buying a home and changing jobs are all major life events that can impact your insurance needs. Having enough life insurance coverage can make the difference in how the loved ones you leave behind live if something happens to you.
Protect your loved ones against the unexpected. Here's why you should buy life insurance NOW: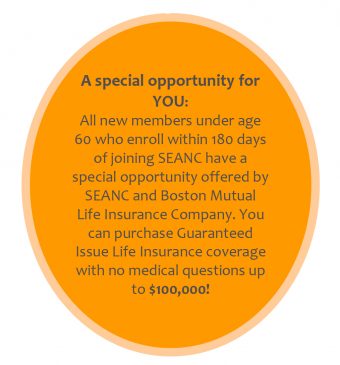 Deliver immediate cash when it's most needed
Manage outstanding debt:

utilities and other day to day household needs

Prepare for future college and retirement needs.
Cover final expense costs
If getting a paycheck is not optional for you to live your life now, why should life insurance be optional to secure the financial future of your family? Don't leave your debt behind enroll now for the financial protection you need! Click here for more information on SEANC Life Insurance plans through Boston Mutual.
Already have life insurance? This is your lucky day!
If you are currently a plan member, annual enrollment is currently under way through Oct. 31, where you can increase your benefits up to $20,000 without a medical exam!
Eligible members currently enrolled can elect to increase their benefits up to two $10,000 increments, as long as the amount does not exceed the guarantee issue amount up to $150,000 (Ages 60 & above see specialist for guarantee issue amount).
Please note the annual enrollment does not apply to 1) Spouse or 2) members age 70 and over, which requires evidence of insurability.
For Members that would like additional coverage over the guarantee issue amount of $150,000 (Ages 60 & above see specialist for guarantee issue amount) will require satisfactory evidence of insurability to Boston Mutual.
Take advantage of this yearly opportunity! Contact a SEANC Member Services Insurance Specialist at 800-222-2758 or 919-833-6436 to learn more about the benefit options available to you.