SEANC member Beasley among EMPAC-endorsed winners in the primary
May 20, 2022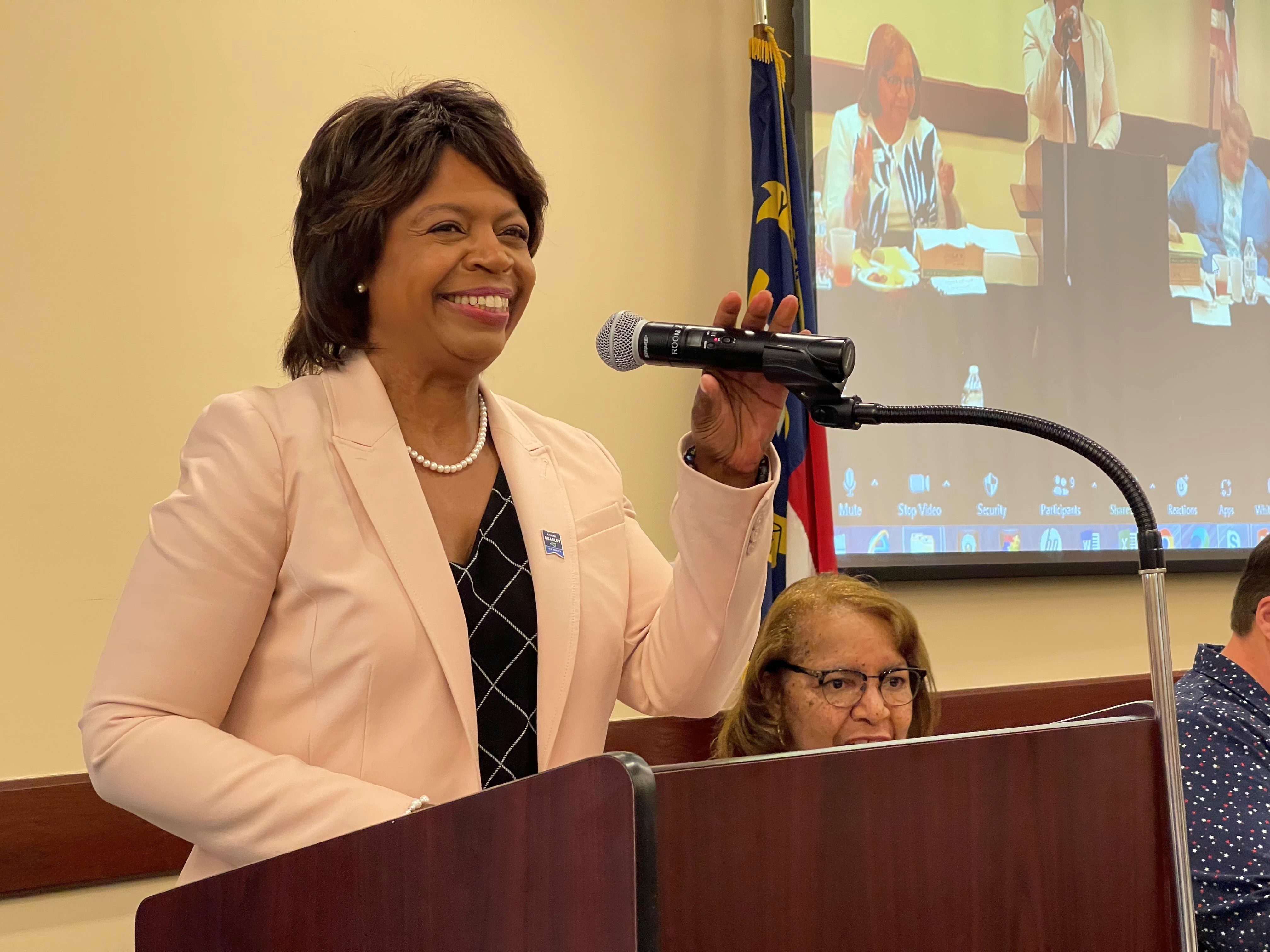 Out of 17 races with EMPAC endorsed candidates in Tuesday's primary, 14 won, giving us a success rate of over 82%.
One of those winners was Cheri Beasley, the Democratic party nominee for the U.S. Senate and longtime SEANC member. Beasley (pictured) stopped by the SEANC Board of Governors meeting on Friday to thank SEANC for our support and lay out her vision for the state.
Beasley commented that her opponent's supporters began running attack ads against her before the primary ended, which indicated that they knew she could win.
"When we stand united, we win," she said. "I've been in tough fights before. I didn't back down then, and I won't back down now."
Also significant is the Chuck Edwards win in N.C.'s 11th Congressional District. Sen. Edwards always had an open-door policy with SEANC when he was in the legislature, and we are excited to think we could have the same opportunities when he is in Congress.