Retiree Health Care in the Spotlight in Week 2 of Long Session
Feb 08, 2017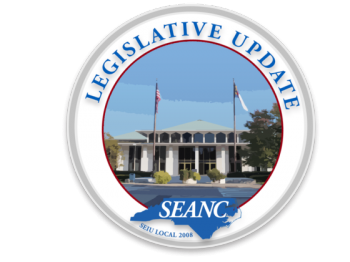 The General Assembly has done little more than assign committees and introduce a flurry of new legislation in week two of the 2017 long session.
A bill we touched on last week gained more interest on Thursday. Senate Bill 22 (and its companion bill, House Bill 24) would set up a joint committee to study the unfunded liability associated with retiree coverage of the State Health Plan.
SEANC does not oppose studying the issue; however, there is reason for concern with some of the proposed "solutions" that would place undue burden on the backs of hardworking families who rely on the plan. Several of the proposals in the bill would shift costs directly to state employees and retirees by increasing premiums or requiring state employees to contribute to the retiree health care fund.
Placing the burden on working families who did not cause the problem is not the answer. EMPAC-endorsed state Treasurer Dale Folwell is leading a committee of his own on the issue, and has recommended the state put aside funds annually to begin tackling the problem. Folwell's plan has merits as long as it didn't come at the expense of pay increases and cost-of-living adjustments (COLAs). A better source of that funding would be cutting extravagant fees paid to Wall Street managers – a task Folwell has already started.
State employees and retirees are already struggling from years of little-to-no pay raises or COLAs. While the economy around us has improved over the last decade, our working families have suffered. A full 25 percent of state employees make less than $15 an hour. Thousands are forced to apply for food stamps just to survive.
Once upon a time, lower pay in state employment was acceptable because the benefits were better than what was offered in the private sector. There was security for working people in state government employment. That is no longer the case. Often state employees choose to leave public service all together because they can't afford to work for the state. This is a hit to all of North Carolina's working families who depend on important public services provided state workers.