Pay raise, COLA bills deserve to be heard
Apr 21, 2017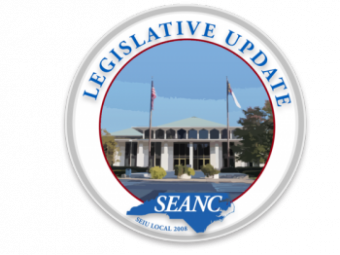 SEANC is in full "pay raise and cost-of-living adjustment" mode right now, as the House and Senate continue work on their state budget proposals.

As you know, SEANC has worked with Rep. Chris Malone (R-Wake) to put forth House Bill 540, which would give state employees a much-needed $2,400 pay raise this year. We also have worked with Rep. Jonathan Jordan (R-Ashe) to introduce House Bill 497, which would give state retirees a 2-percent cost-of-living adjustment (COLA).
Both bills have bipartisan support, with more than a third of House Republicans signaling they would vote for them. It's obvious that the time is now for the state to tackle this problem. State employees and retirees continue to fall further behind each year that adequate raises aren't in the state budget.
Not only do raises help state employees and retirees, though. More money in our pockets mean more money spent in our communities, which helps everyone!
Members and lobbyists spent this week pushing House Leadership to allow the bills to be heard! Members have responded by making calls and sending emails to their legislators and House leadership demanding that the bills be heard. Their work is not going unnoticed according to SEANC lobbyists at the General Assembly.
We have to keep it up! Click here to make a call to House leaders to tell them to hear the bill. Click here to email your legislator about the issue as well as HB497, the retiree COLA bill.
And please, if you do nothing else, click here to tell us what you would do with a $2,400 raise. Each person who shares a story will be entered into a drawing for a $50 gift card. Already, we have received more than 400 responses!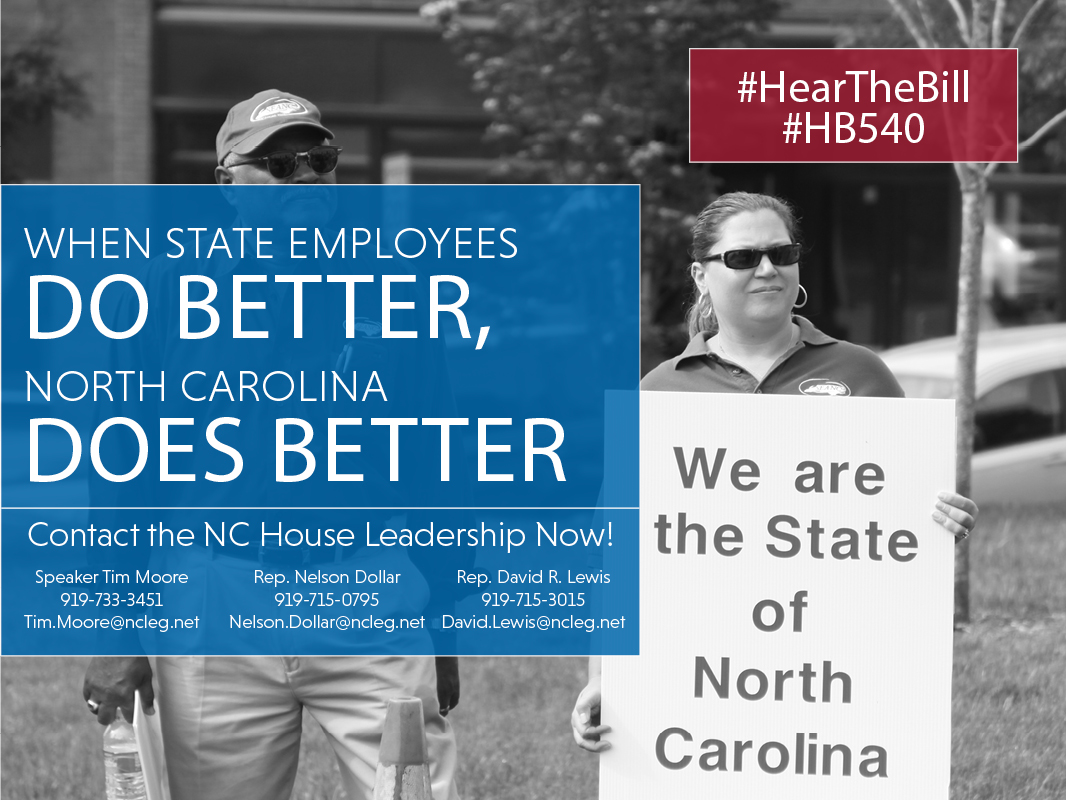 Ask businesses to support pay raises, win cash!
It is going to take more than just action from SEANC members to get HB 540 heard by the House Appropriations Committee. We need the support in the business community too, since more money in our pockets mean more spent in our communities!
We need members to quickly reach out to businesses and attractions in your area and ask them to support our pay raise economic stimulus plan. Please ask the business owner for an email address where we can contact them to detail how we plan to use their name and support for their approval. Then send the business name and email address to SEANC Senior Lobbyist Suzanne Beasley at sbeasley@seanc.org as soon as possible!
The businesses will be recognized in the June Reporter, which is sent to all 50,000-plus SEANC members (free advertising!)
Because of the urgency of this project, we will offer gift card prizes to the member who produces the most support from businesses in their districts.
First prize $100 gift card
Second prize $75 gift card
Third prize $50 gift card
The contest starts now and ends next Friday, April 28, so get to work!