​Montgomery helped implement COVID-19 Test at state lab
Feb 09, 2021
In late 2019, SEANC Second Vice President Kirk Montgomery in his role as the NCDHHS Laboratory Information Systems (LIMS) Manager, was one of the first people in the state to become familiar with the process for COVID-19 testing.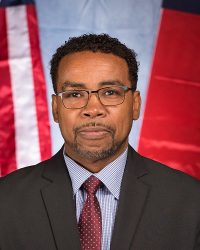 Once the outbreak came to light from Wuhan, China, Montgomery was notified that since there may be cases in the United States, a plan to cover the possibility of the virus needed to be implemented.
Montgomery and his team set up and configured the digital application for testing results from COVID-19 testing kits and for securely sending these results to the CDC.
To configure their app in accordance with the CDC's guidelines, Montgomery and his team, in coordination with the laboratory specialist, ran their app through a series of test cases in a digital testing environment.
Following the laboratory manager's approval of the app's handling of these test cases, Montgomery sent it to the next testing environment — the User Acceptance Testing (UAT). At this stage, the test cases used involved a wider range of individuals and provided a more stringent test of the app.
Once all of this was completed and approved, all associated paperwork was sent to the laboratory assistant director and then to the director for final approval.
After Montgomery received the final approval, he sent the app to the production environment where even more test cases were run against it.
Once the app passed these test cases, Montgomery and his team contacted the CDC to conduct a final test of the app. Then, finally, they were able to take their app live.
Montgomery commented, "Serving the public has always been a way of life for me. It has been the foundation for what we stand for in SEANC. I have been in state and local government for roughly 28 years of my life. God has given me a mentality of serving and helping others and being a part of something that was so crucial to the health and welfare of the people of North Carolina was truly a humbling experience. I give praise to our Heavenly Father for giving me the knowledge and opportunity to be a part of something that was so important and needed. I take no credit for this. I was just happy to be there and do my part."
Montgomery is currently Mebane's Information Technology Director.