LEGISLATIVE UPDATE: Budget deal delayed another week as vacancy crisis continues
Aug 04, 2023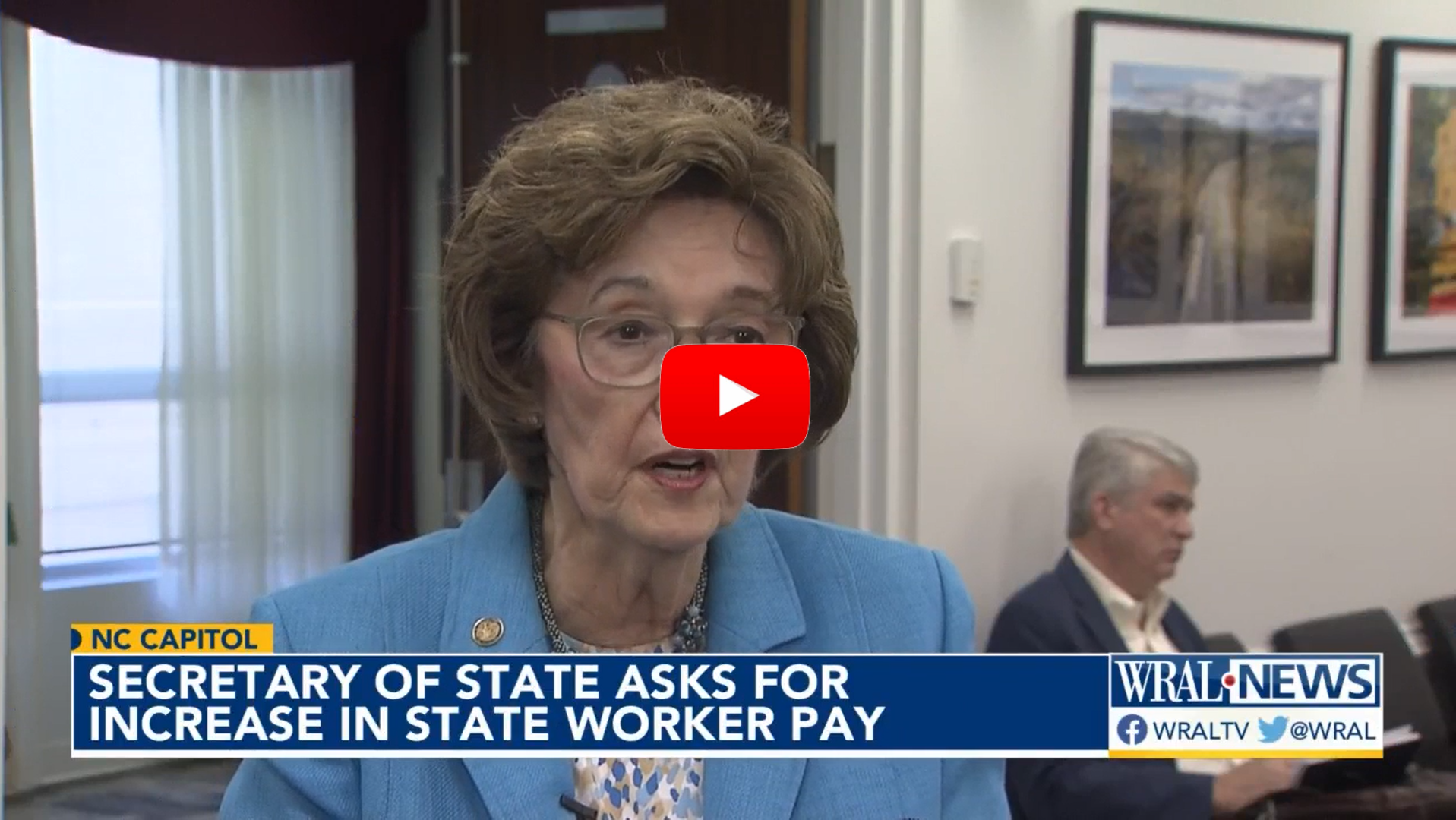 Hopes of a budget deal being announced next week were extinguished Thursday when the House announced it would not take any votes until Aug. 15.

House Speaker Tim Moore said progress in negotiations had been made, but the two sides are still in disagreement on some parts of the spending plan. He remains hopeful on having a budget in place by the end of August.
Secretary of State Elaine Marshall weighed in this week at a Council of State meeting on the impact of the vacancy crisis on her office. She said a huge increase in business creation in North Carolina has overwhelmed her staff.
"We are exploding with growth," Marshall said. "When a wagon is overloaded, no ox can move it."
Commissioner of Labor Josh Dobson and Commissioner of Agriculture Steve Troxler have spoken out about how the crisis has affected their agencies as well.
Wake County Schools also announced it would cut back on bus routes because of a lack of drivers, meaning some middle and high schooler will not receive daily service and will need to find other transportation to school.
If you recall, the Senate proposed a 2.5% raise for employees each year of the next two years. The House proposed a raise of 4.25% in 2023 and 3.25% in 2024 for a total of 7.5%. SEANC continues to press for 5% raises each of the next two years, with a significant bonus and 2% true COLA for retirees.
Please be sure to contact your legislators to ask them to support meaningful raises and bonuses, and cost-of-living adjustments for retirees.