It's time to stand up for affordable healthcare!
Feb 15, 2019
It's time for SEANC members to show their support for transparency and affordability in our State Health Plan. At 10 a.m. on Tuesday, Feb. 19, the House Health Committee will hear testimony about the Clear Pricing Project.
Let's show lawmakers that we're tired of overpaying for our health care. Sign up today to attend this important hearing.
SEANC supports the Clear Pricing Project (CPP), an initiative to stop greedy hospital executives from overbilling state employees and retirees. The CPP will save taxpayers $300 million and put more than $60 million back in the pockets of State Health Plan members every year.
State Treasurer Dale Folwell will testify about the initiative on Tuesday. Treasurer Folwell and the State Health Plan Board of Trustees unanimously backed the CPP last October.
High-paid hospital executives and their legion of lobbyists oppose SEANC's efforts to shine a light on the true cost of health care. By keeping their costs secret, hospitals continue to pad their profits on the backs of you and your family.
Legislators need to know that SEANC members have had enough. Will you make your voice heard in Raleigh on Feb. 19?
SEANC speaks out on DMV move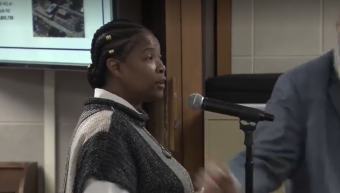 The proposed move of the Division of Motor Vehicles headquarters to Rocky Mount met opposition Tuesday from SEANC District 43 member Nicole Hunter and lobbyist Flint Benson at the House Transportation Appropriations Committee meeting.
Hunter told the committee that while she loved her job, moving would have "a serious economic impact on those of us doing what we're supposed to do – just taking care of community and family. You're going to make a person choose between family and work. That's not fair."
If you oppose moving the DMV headquarters to Rocky Mount, take action today and contact the Council of State.
Senate forms committee on prison safety
Senator Bob Steinburg (R-Chowan) will chair a new committee tasked with making prisons safer for state employees. Senate leaders announced the creation of the Select Committee on Prison Safety on Wednesday.
The committee was created in response to SEANC's release of a report detailing the problems at our prison as members see them, along with recommendations for change.
SEANC breaks record in midterm election!
The numbers are finally in, and SEANC members set a new record for turnout in the 2018 midterm election!
A whopping 82 percent of SEANC members voted last November, nearly 30 percentage points higher than the general population turnout of 53 percent and 7 percentage points higher than our election goal to turn out 75 percent of all registered members.
In fact, more SEANC members voted in 2018 than in the 2016 presidential election. With 82 percent of EMPAC-endorsed candidates declaring victory, our exceptional turnout reinforces the voting power of state employees and retirees when we work together to elect officials who will stand with us. We must hold our legislators accountable on the issues that matter most to state employees and retirees in this legislative session.