House budget writers signal plans for larger raises than Senate
Jul 19, 2021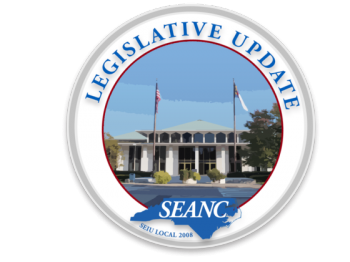 The wait continues for the House's budget proposal. Many expected it to be announced next week, but a report from the News & Observer on Thursday stated that it could be delayed into August.
SEANC is working with House Speaker Tim Moore and budget writers to press upon them the need for real, meaningful increases for state employees and retirees. The men and women who stood on the front lines of the pandemic for the state deserve to be respected in this year's budget.
SEANC's lobbying team continued discussions with representatives Friday even after the House adjourned. Our latest indications from House leadership suggest that the House's budget will value state employees and retirees with much larger increases than those found in the Senate's budget.
For now, members should continue to reach out to their representatives to drive home the point that state employees and retirees deserve real raises this year. If you have already emailed your representative, you can also use our site to call them.
Also this week, the State Health Plan Board of Trustees met Thursday. State Treasurer Dale Folwell made a heartfelt plea to Medicare-eligible retirees to participate in the Medicare Advantage plan when open enrollment starts in October.
Folwell told the board that the Plan has done everything in its power to provide a great product for an incredible price. Now it's up to Plan members to take advantage of it.
The Medicare Advantage plan is critical to the overall health of the State Health Plan. Approximately 31,000 Medicare-eligible retirees are still participating in the 70/30 option, which is more costly for the Plan. The Plan has a dedicated team of counselors to assist with your retirement healthcare questions, so please make the call to 888-700-2263 as you consider your coverage options.