House bill includes pay raises, COLAs; budget expected next week
May 12, 2016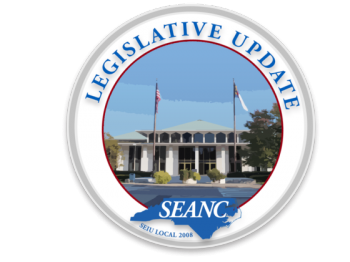 After a hectic first two weeks at the General Assembly, legislators settled in and got down to routine business this week. The top item on the agenda remains the state budget. We did not get a look at the full House budget this week, but we did get various portions in subcommittees, including transportation, education, health care, public safety and more.
Though we have yet to see the actual raises and cost-of-living adjustments in the House budget, a bill was filed in the House this week that gives us some indication of representatives' thinking on that front. House Bill 1079, sponsored by Rep. Gary Pendleton, Rep. Jonathan Jordan, Rep. Chris Malone and Rep. Hugh Blackwell, calls for a 4-percent pay increase for state employees and public school personnel and a 2.5-percent cost-of-living adjustment for state retirees. Since it was filed, 16 other representatives have signed on as sponsors.
The bill has been referred to the House Appropriations Committee chaired by Rep. Nelson Dollar. It will likely be rolled into the budget amendment proposed by the House in some form.
The House is likely to announce its full budget on either Monday or Tuesday of next week, and plan to pass it fairly quickly. It will then be up to the Senate to make changes. The Senate so far has signaled its unwillingness to give full across-the-board raises and COLAs and favors a targeted approach.
As the budget debate heats up, we encourage members to contact your lawmakers to make sure your voice is heard. Help your legislators put a face to state employees, SEANC and their constituents. Not sure who your legislators are? Click here. Curious whether they were endorsed by EMPAC? Click here. Want to make note of all of SEANC's legislative priorities before talking to them? Click here.