Folwell expands reimbursements for rural health care
Mar 15, 2019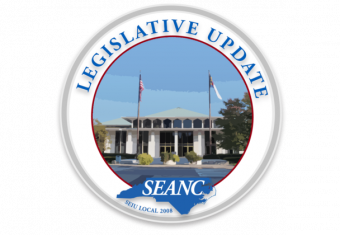 State Treasurer Dale Folwell announced this week that the State Health Plan would increase the annual reimbursement rates for rural hospitals by 20 percent as part of the Clear Pricing Project.
This adjustment means that the Plan will pay an additional $52 million for health care in North Carolina's rural communities.
Hospital executives have claimed that the Clear Pricing Project's strategy of reimbursing care at 177 percent of Medicare rates would shortchange rural hospitals and cause them to close. Folwell's revised approach would raise the reimbursements to 218 percent.
This concession was still not enough for the greedy hospital lobby, which dismissed the increase as a waste of tax dollars. It was a bizarre argument to make, considering that the Clear Pricing Project would still save taxpayers $258 million annually and reduce out-of-pocket costs for plan members by $57 million per year.
Hospitals are pushing a bill, HB 184, that would put a stop to the Clear Pricing Project and keep Treasurer Folwell from doing his job. We cannot afford to let them continue overcharging us for our health care. Take action today and tell your legislators to oppose HB 184.
Bill filed to extend $15/hour minimum salary
One of SEANC's policy priorities for this year is to broaden the state employee minimum salary of $15 per hour to include non-certified school personnel. Our lobbying efforts resulted in the filing this week of HB 359, which would raise the pay for tens of thousands of custodians, bus drivers, cafeteria workers and others.
The bill has broad, bipartisan support and is sponsored by Reps. Terence Everitt (D-Wake), John Hardister (R-Guilford), Rena Turner (R- Iredell) and House Minority Leader Darren Jackson (D-Wake). More than 20 representatives from both sides of the aisle have signed on as co-sponsors.
Now comes the hard part – getting the bill passed. If you're a SEANC member who knows a non-certified school employee that hasn't joined SEANC, tell them the importance of standing with us on this bill. Ask them to join SEANC today!
Drewery speaks at first Senate prison reform meeting
SEANC Past President Stanley Drewery was among the first to present to the newly formed Senate Select Committee on Prison Safety that held its first meeting this week.
Drewery told the committee that after the deaths of five state employees at the hands of inmates in 2017, he has seen a marked change in the attitudes of officers on the job who are now "in fear for their lives."
"Something really has to be done because we are losing a lot of really good people," he said. "As soon as they get the opportunity to retire, they are heading out the door. They would stay on if they were making the money that was promised to them."
SEANC Government Relations Director Ardis Watkins also spoke to the committee. The committee's chairman, Sen. Bob Steinburg (R-Chowan), has been a staunch advocate for prison safety and supporter of SEANC's efforts to give the employees on the ground a voice in reform.
Creation of the committee comes on the heels of SEANC's release of "From the Inside," a report detailing recommendations collected from hundreds of comments from correctional personnel.
DMV lobby day planned for Monday
The Council of State voted last week to approve a lease to move the Division of Motor Vehicles' headquarters to Rocky Mount, but SEANC continues to work with lawmakers on a solution that will keep the DMV in Raleigh.
The General Assembly must agree to fund the lease before the headquarters move can be finalized. Legislation is pending that would require DMV to issue a new request for proposals.
SEANC District 43, which includes the headquarters, has planned a Lobby Day effort for Monday, March 18 beginning at 5 p.m. at the General Assembly. All members are encouraged to attend and support these employees.