Desire to help drives Kenon Crumble into politics
Jan 24, 2020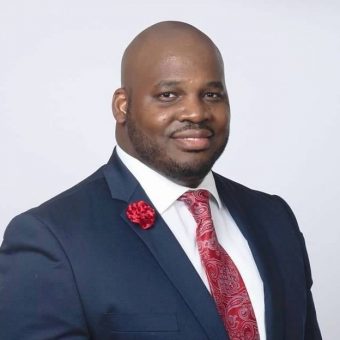 When Kenon Crumble saw the Johnston County Schools system in a budget crisis recently, the father of 5 knew he had to take action.
Crumble works as a counselor in the school at Polk Correctional Institution and has been a SEANC member for six years. With a master's degree and certification as a principal and superintendent, he felt he could help.
He decided to throw his name in the hat for one of four open seats on the Johnston County School Board.
"I'm in this for the right reasons. I'm in it for the children," he said Thursday. "I felt like it was time for me to step up and do more than just complain."
EMPAC, the political arm of SEANC, is proud to support Crumble's candidacy in the upcoming primary election. He is one of several SEANC members who are running for office in 2020, and we would love to have many more.
"This is such an honor," Crumble said of the endorsement. "I am so humbled to know an organization like SEANC supports its members like this. Now I have to win. I have to make SEANC proud."
Johnston County Schools currently is in the midst of an $8 million budget crisis and must find a new superintendent as well. Crumble said new leadership is needed to tackle these and other issues plaguing the system.
"I think we need to rebuild, reshape and restore our school system for the next generation," he said. "I want to end disproportionate funding and make sure our teachers are confident and empowered."
A native of "the projects," as he calls them, in New York City, Crumble worked at Fortune 500 companies like IBM and Fuji before finding his calling in education. He met his wife and moved south to North Carolina to be near her family.
He joined SEANC on his first day at Polk.
"The insurance products and the discounts that SEANC offers are what drew me to it," he said. "But as I've become more involved, I see that SEANC is our only voice as state employees."
Crumble has simple advice for SEANC members considering a run for office.
"Go for it," he said. "Don't hesitate or contemplate. If you have a desire to help and are passionate, do it. People need your help."