DALE FOLWELL: Annual retiree COLAs not guaranteed
Feb 13, 2020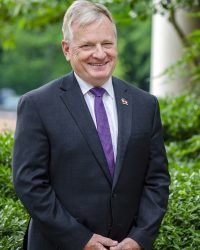 We at the Department of State Treasurer (DST) are in the check delivery business. Every month, we send monthly pension checks from the North Carolina Retirement Systems to more than 320,000 retired public employees.

This amounts to over $6 billion yearly.
Managing all that money is no small task, given the mixed challenges and blessings of low interest rates, early retirements and increased life expectancy. Thankfully, my staff of hardworking state employees are up to the challenge.
Our retirement and investment teams have implemented efficiencies, cut unnecessary expenses and ensured wise investments. We exercise sound fiscal management and proven investment strategies to protect the long-term stability of our pension plan for present and future generations of state and local government retirees.
The highly respected credit rating agency, Moody's Investors Service, recently cited North Carolina as having the best funded pension plan in the nation.
But more remains to be done to preserve and strengthen the Teachers' and State Employees' Retirement System (TSERS), the Local Governmental Employees' Retirement System (LGERS) and other pension plans. Even though the retirement system historically has been fully funded, as keeper of the public purse, I have made it a priority to implement best practices and find solutions to preserve and protect the plan in the future.
The people who teach our children, protect us from fire and crime and other employees expect and deserve a durable pension which pays them the retirement benefits promised for their years of public service.
Retirees occasionally ask why they do not routinely receive annual Cost-of-Living Adjustments (COLA). A misunderstanding exists that the state retirement plan should add a COLA every year.
However, North Carolina is among the nearly 40% of states that do not guarantee annual COLAs.
HOW ARE COLAs GRANTED?
Here are some facts about the COLAs that you need to know:

Neither the State Treasurer nor the TSERS/LGERS Board of Trustees has the authority to approve a COLA. Only the General Assembly has that power.
Likewise, the State Treasurer cannot approve a COLA for the LGERS plan, although its Board of Trustees does have limited ability to enact a COLA provided certain conditions are met.
On both plans, a COLA can only be recommended if investment gains reach a statutory level. That has not happened. Therefore, a COLA recommendation from the State Treasurer is legally not possible.
PAYING FOR A COLA
There are several methods to pay for a COLA. Each has drawbacks.

Investment earnings could pay for a COLA, but they would have to be in the billions of dollars. While that sometimes happens, investments have not hit their earnings target when averaged over the last 21 years. Earnings would have to be 19% in 2019 to fund a COLA in 2020.
Employees could be asked to contribute more of their pay. But they already direct 6% of their paychecks to the retirement fund.
The employer (the state or local government) could tap its own coffers to grant one, but the state already provides a 13% match to TSERS, and local government employers commit a 9% match to LGERS. Raising those levels would affect budget availability for other core government functions.
Lawmakers did approve COLAs for TSERS in 2012, 2014 and 2017. Each has a 12-year payback period for a total $1.3 billion. Current yearly payments on that debt equal $165.2 million. A one-time benefit supplement was issued and paid for in 2016.
The total amount paid out by the pension plans have gone up in the past 10 years and will increase by billions of dollars in the future. Retirees are living longer, thus collecting benefits that weren't anticipated or funded years ago. Meeting those higher funding requirements make issuing COLAs harder. We are committed to preserving, strengthening and sustaining the retirement system, and to fulfilling promises made. That involves tough choices.
It's not political. It's not emotional. It's mathematical.
The North Carolina Retirement Systems issues $530 million in checks every 30 days. With prudent oversight, the Investment Management Division unofficially ended 2019 with $138 billion under management, making it the 27th largest pool of public money in the world.