Cooper talks pay raises for teachers and state employees
Feb 24, 2017
We saw our first official movement on the budget this week on a couple of fronts. Appropriations subcommittees began meeting to discuss rules and procedures, and SEANC's lobbyists continued meeting with legislators individually to voice our concerns.
The biggest sign of the coming budget debate came from Gov. Roy Cooper, who announced on Monday he planned to raise teacher pay by an average of 10 percent over the next two years. Receiving less attention, though was his comments on state employee pay raises, which he said would be a part of his budget as well. "We understand that all of our state employees have been left behind," he said.
Cooper plans to roll out his full budget by March 1, according to media reports. He has already met with SEANC officials to discuss this and other important matters, and said SEANC would have a seat at the table in the process.
However, with a veto-proof supermajority, the Republicans in the legislature can pretty much do whatever they want when it comes to the budget without Gov. Cooper's consent. The N.C. Senate will release its budget first, likely after Cooper's release. We are still several months away from a deal. Stay tuned!
DOT privatization in the spotlight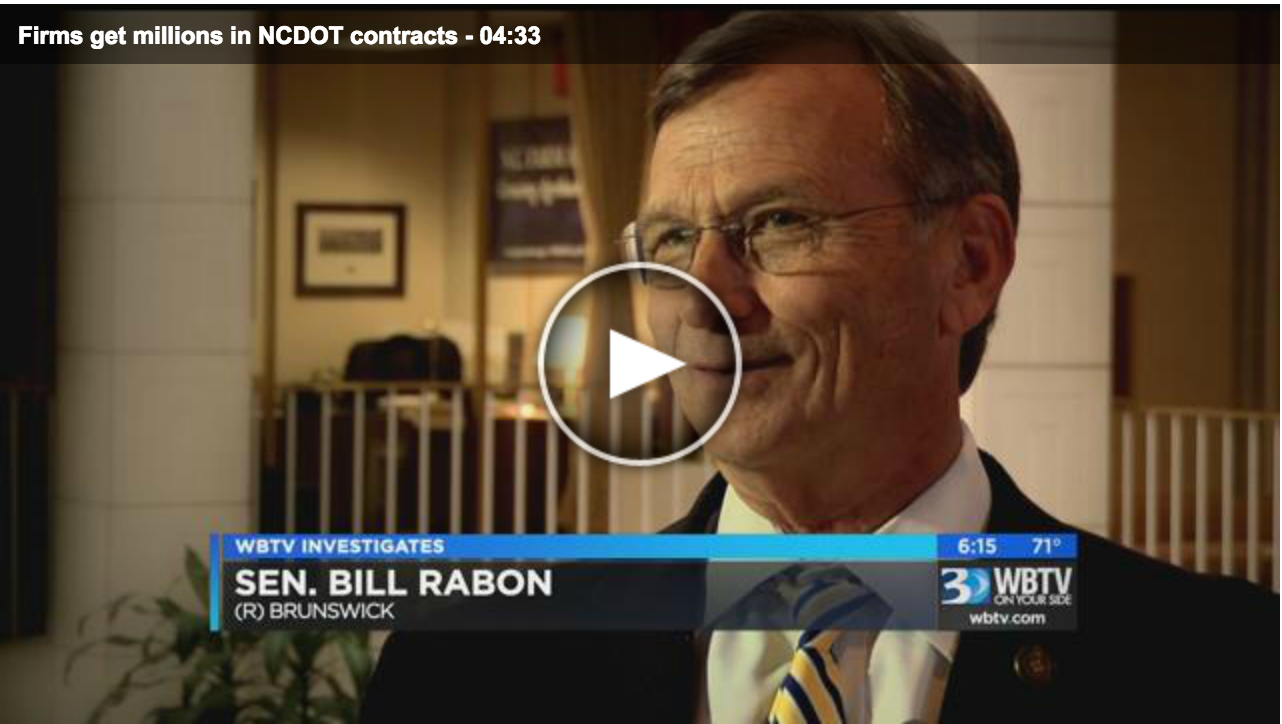 As you know, SEANC has long opposed the ongoing effort to sell off the Department of Transportation to corporations because it is a raw deal for the state and for taxpayers. On Wednesday, WBTV in Charlotte proved our point with a scathing story detailing how private contractors – mostly engineering firms – are taking advantage of the state grossly overbilling taxpayers for hundreds of millions of dollars.

The ten largest engineering firms billed the state $111 million last year alone—some charging as much as 194 percent in overhead costs and building in fees to guarantee they made a large enough profit.
Meanwhile, hundreds of state employees have lost their jobs because of a concerted effort by legislators to privatize as much of DOT as possible without providing any proof that the privatization – now accounting for 70 percent of the work at DOT – saves money, because it doesn't.
SEANC is adamant that state employees can do a better job at a lower cost than profit-driven corporations, and will once again push legislation to halt all privatization efforts until it can be proved that it saves taxpayers money.
Retirees getting a raw deal from Arnold Foundation
Often, when we write about the budget and pay raises, retired members wonder why we don't advocate for cost-of-living adjustments just as hard. The simple answer is – We do! We are at the legislature every day asking lawmakers to increase payments to state retirees who have lost more than 10 percent of their buying power since 2010.
But requests for cost-of-living adjustments face an uphill climb. There are a lot of legislators who are opposed to increasing retirement benefits even when the money is obviously there. Many of these legislators take their advice from analysts with the Pew Charitable Trust, which receives much of its funding from the Laura and John Arnold Foundation. The Arnold Foundation is making a concerted effort to undermine state pension systems through scare tactics in order to cut benefits rather than increase them.
This article is an important read. Also, our friends at AFSCME has have put together an entertaining cartoon to illustrate the influence the Arnold Foundation has over state pension officials and lawmakers.
We need retirees to stand up to the Arnold Foundation! Tell your legislators not to fall for their scare tactics.