Permanent Life (Whole Life)
Permanent life insurance ensures you and your family are protected for the life of the policy. This coverage offers guaranteed cash value that can grow over the years. The plan will remain in force as long as premiums continue to be paid, and your premiums cannot be increased.
Eligible members may purchase coverage for themselves, spouse, unmarried dependent children through age 25 and grandchildren to age 15.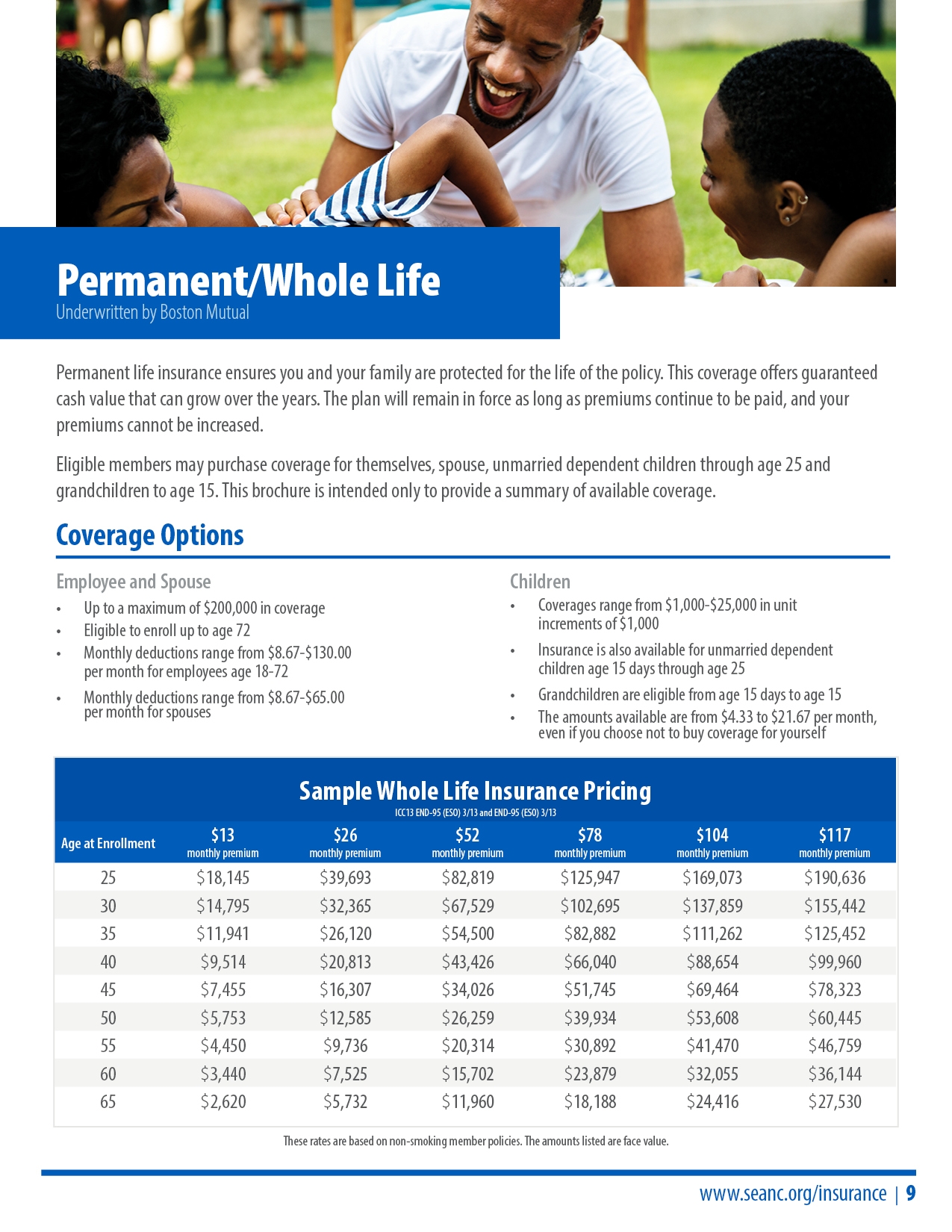 Click here for more information on the plan.