Legal Plan
SEANC Legal Plan (Hyatt Legal Plans)
The SEANC Legal Plan is a new benefit, provided by Hyatt Legal Plans, a MetLife Company. The legal plan provides you with easy access to a national network of over 10,000 experienced attorneys, and provides coverage for the most frequently needed personal legal services. It's like having your own attorney on retainer. The plan fully covers attorney fees for services such as preparation of wills, powers of attorney, living wills, real estate transactions, traffic ticket defense, debt collection defense, identity theft defense and much more.
The legal plan helps you resolve a wide range of legal issues created by the recession. Now more than ever, a group legal plan delivers valuable assistance and is a useful, affordable resource to help you protect your rights, family and assets in these difficult times. Learn more about how legal plans offer value in an economic downturn.
Your enrollment is for 12 consecutive months and will automatically renew thereafter,unless you opt out. You pay the monthly rate via convenient payroll or pension deduction. Contact SEANC at 1-800-222-2758 for more information.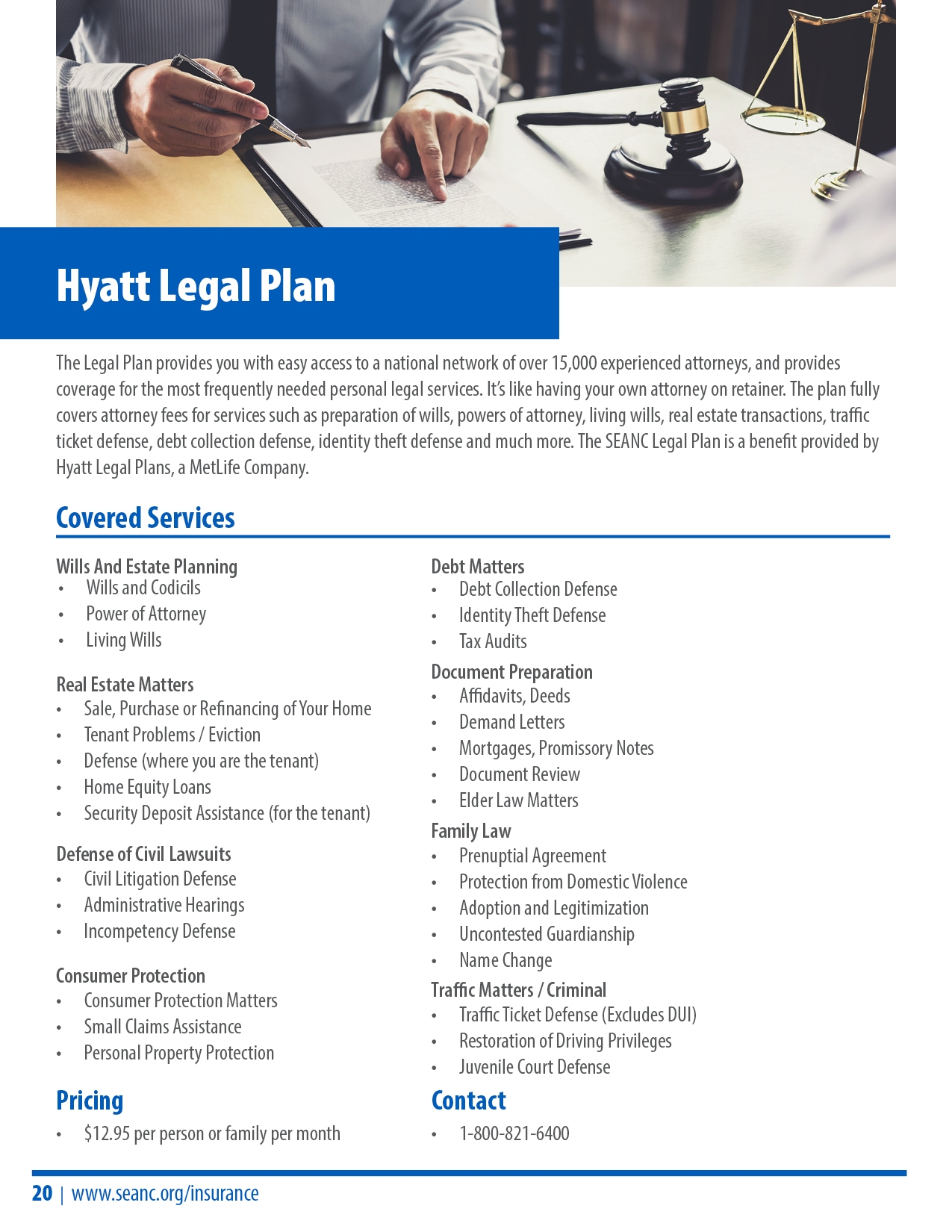 Hyatt Legal Plans Client Service Center is also available for more information about the plan. Call 1-800-821-6400, Monday-Friday from 8 a.m. to 7 p.m. (Eastern Time).