Celia Wilson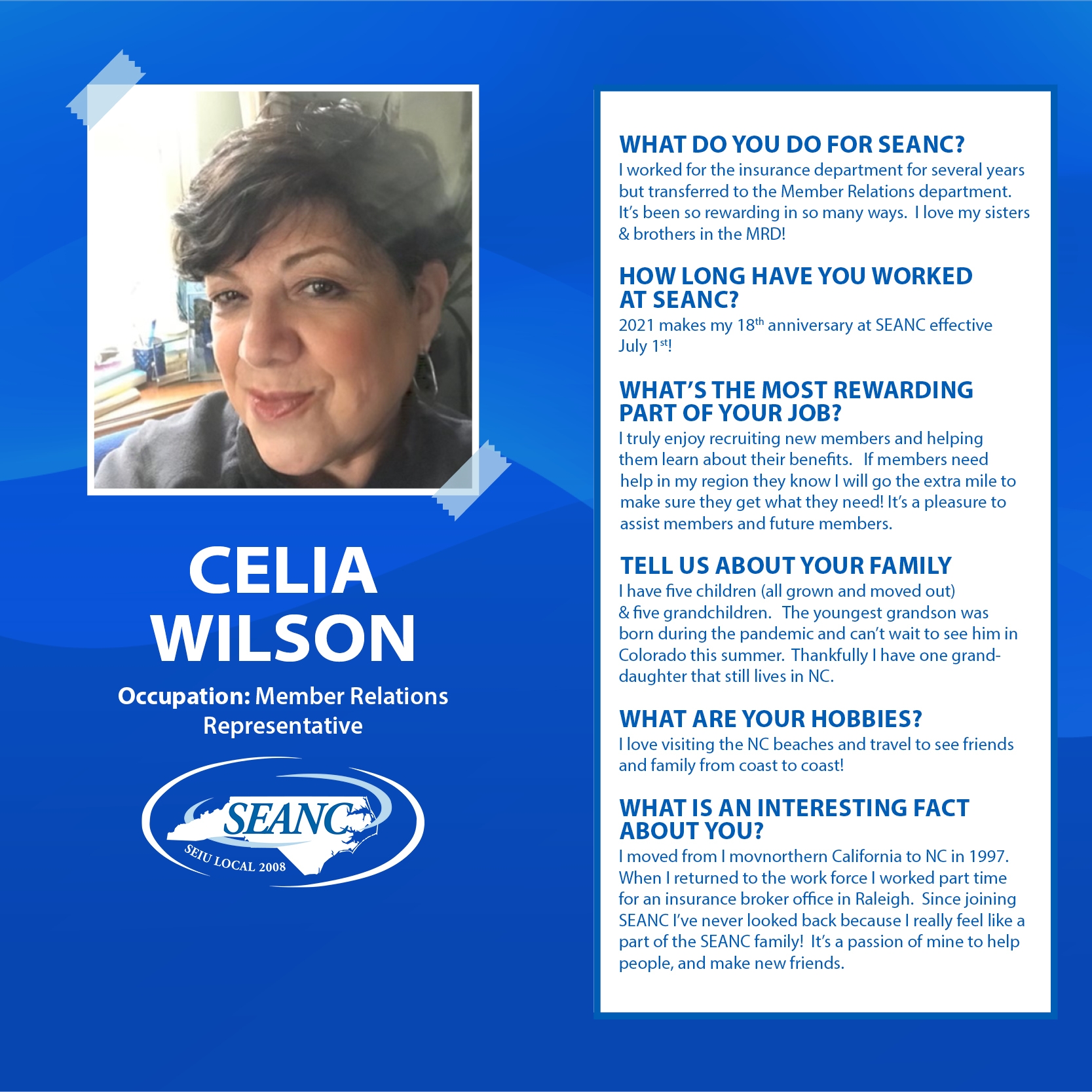 Celia Wilson
Member Relations Representative
What do you do for SEANC? I worked for the insurance department for several years but transferred to the Member Relations department. It's been so rewarding in so many ways. I love my sisters & brothers in MRD!
How long have you worked at SEANC? 2021 makes my 18th anniversary at SEANC effective July 1st!
What's the most rewarding part of your job? I truly enjoy recruiting new members and helping them learn about their benefits. If members need help in my region they know I will go the extra mile to make sure they get what they need! It's a pleasure to assist members and future members.
Tell us about your family:
I have five children (all grown and moved out) & five grandchildren. The youngest grandson was born during the pandemic and can't wait to see him in Colorado this summer. Thankfully I have one grand-daughter that still lives in NC.
What are your hobbies?
I love visiting the NC beaches and travel to see friends and family from coast to coast!
What is an interesting fact about you that people should know?
I moved from northern California to NC in 1997. When I returned to the work force I worked part time for an insurance broker office in Raleigh. Since joining SEANC I've never looked back because I really feel like a part of the SEANC family! It's a passion of mine to help people, and make new friends.