Beth Dew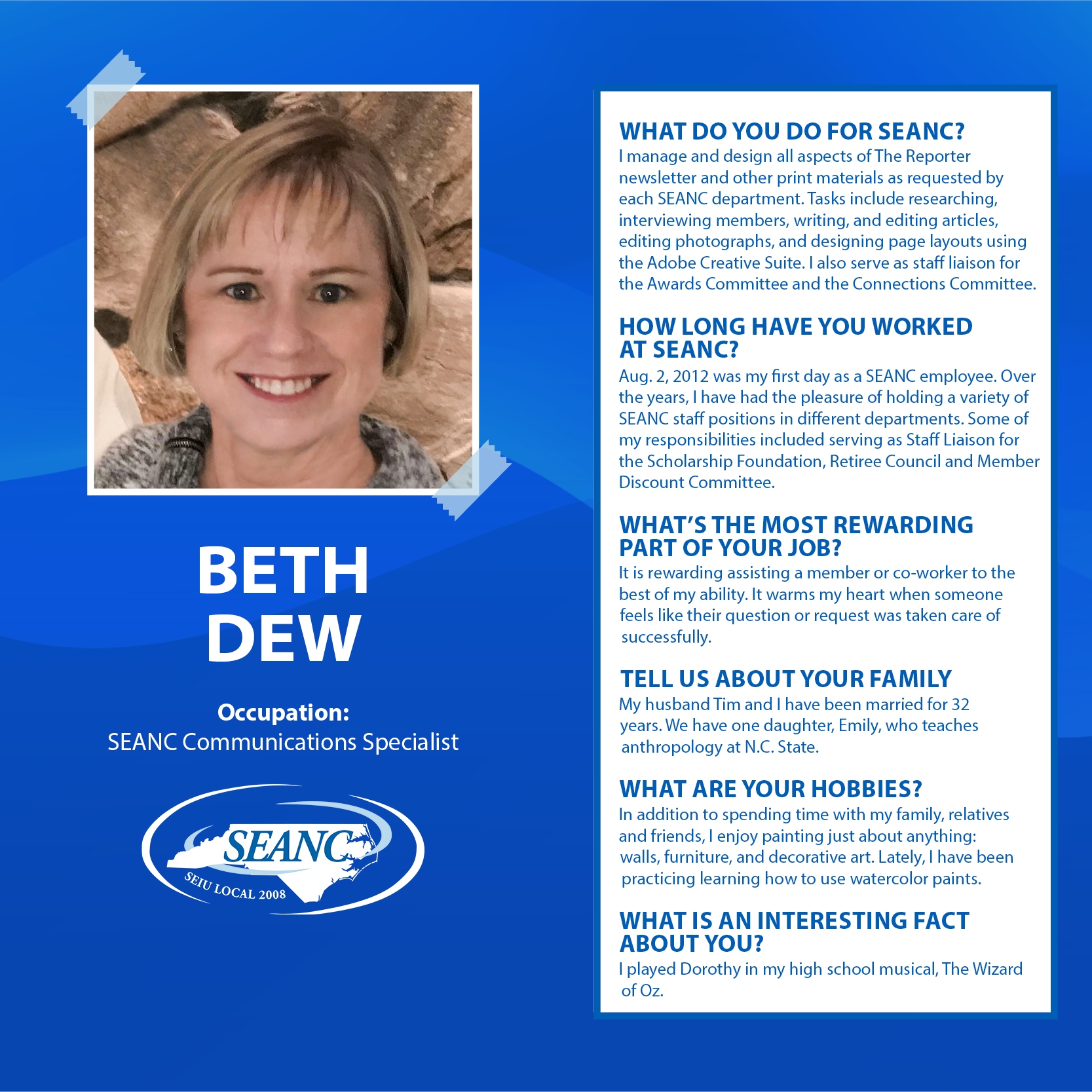 Beth Dew
SEANC Communications Specialist
What do you do for SEANC?
I manage and design all aspects of The Reporter newsletter and other print materials as requested by each SEANC department. Tasks include researching, interviewing members, writing, and editing articles, editing photographs, and designing page layouts using the Adobe Creative Suite. I also serve as staff liaison for the Awards Committee and the Connections Committee.
How long have you worked at SEANC?
Aug. 2, 2012 was my first day as a SEANC employee. Over the years, I have had the pleasure of holding a variety of SEANC staff positions in different departments. Some of my responsibilities included serving as Staff Liaison for the Scholarship Foundation, Retiree Council and Member Discount Committee.
What's the most rewarding part of your job?
It is rewarding assisting a member or co-worker to the best of my ability. It warms my heart when someone feels like their question or request was taken care of successfully.
Tell us about your family:
My husband Tim and I have been married for 32 years. We have one daughter, Emily, who teaches anthropology at N.C. State.
What are your hobbies?
In addition to spending time with my family, relatives and friends, I enjoy painting just about anything: walls, furniture, and decorative art. Lately, I have been practicing learning how to use watercolor paints.
What is an interesting fact about you?
I played Dorothy in my high school musical, The Wizard of Oz.