Rhoda Fort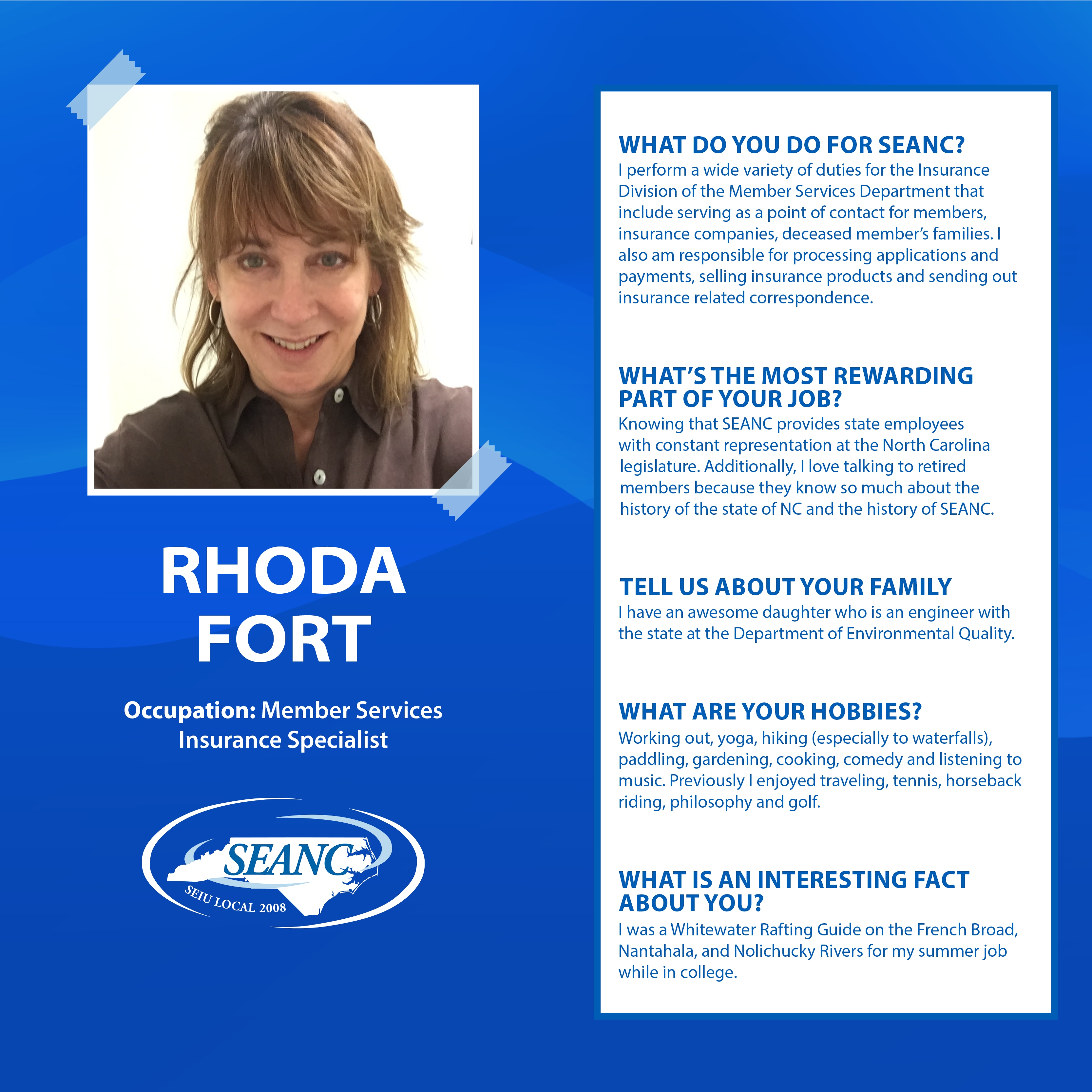 Rhoda Fort
Member Services Insurance Specialist
What do you do for SEANC?
I perform a wide variety of duties for the Insurance Division of the Member Services Department that include serving as a point of contact for members, insurance companies, deceased member's families. I also am responsible for processing applications and payments, selling insurance products and sending out insurance related correspondence.
Were you a member prior to joining the staff?
No. I worked in the private industry (banking) prior to joining SEANC.
How long have you worked for SEANC?
Two and a half years.
What's the most rewarding part of your job?
Knowing that SEANC provides state employees with constant representation at the North Carolina legislature. Additionally, I love talking to retired members because they know so much about the history of the state of NC and the history of SEANC.
Tell us about your family:
I have an awesome daughter who is an engineer with the state at the Department of Environmental Quality.
What are your hobbies?
Working out, yoga, hiking (especially to waterfalls), paddling, gardening, cooking, comedy and listening to music. Previously I enjoyed traveling, tennis, horseback riding, philosophy and golf.
What is an interesting fact about you that people should know?
I was a Whitewater Rafting Guide on the French Broad, Nantahala, and Nolichucky Rivers for my summer job while in college.