Past President Wayne Fish issues challenge
Mar 12, 2021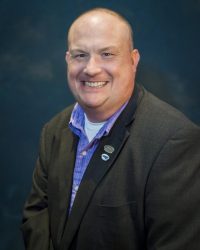 SEANC Past President Wayne Fish issued a challenge this week to all members in hopes of fueling the association's political efforts.
Fish, a platinum-level donor and former Chairman of EMPAC, the political arm of SEANC, pledged to donate half of his upcoming $1,400 stimulus check to the PAC and encourages others to do the same.
"I know that not everyone is in the position I am to make a pledge like this," Fish said. "But I also feel strongly that we need to do whatever it takes to build our PAC to one of the largest in the state. Every little bit helps. I encourage everyone to consider donating."
EMPAC is SEANC's voice in electoral politics and had an 83% success rate in endorsing candidates in 2020. Statewide political pundits have lauded its support as critical to the re-election of Roy Cooper as Governor and Dale Folwell as State Treasurer.
"Wayne is one of EMPAC's most dedicated members, and it's no surprise that he wants to do all he can to help," Statewide EMPAC Chairman Mark Dearmon said. "We welcome any donation from members and encourage them to get involved as well because EMPAC gives members the power to pick who we support."
If you would like to invest in EMPAC through payroll, pension, or bank draft, click here. If you would like to make a one-time donation, contact the SEANC office at 1-800-222-2758. Federal and state limits do apply.