House budget may come next week, likely to include pay raises, COLAs
May 05, 2016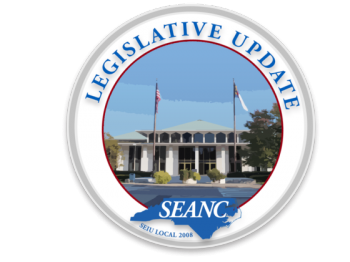 Like we have said all along, with an election looming, this short session is likely to be a whirlwind. Evidence that legislators are eager to get the budget discussions behind them and return home to campaign came this week, when the House and Senate agreed on a base "not-to-exceed" figure of $22.225 billion for the 2016-17 budget, just a week into the session.
The figure is an increase of around 2.3 percent over the current year's spending. Last year, such a compromise was not worked out until eight months into the session, and although this year's process is a mere adjustment and not an entirely new budget, the speed at which a compromise has been made is staggering.
What's more, the House is expected to unveil its budget in the next week and hopes to wrap up its debate in two weeks, according to media reports.
If you'll recall last week, Gov. Pat McCrory unveiled his budget proposal that included a 3-percent bonus for state employees rather than a pay raise and no cost-of-living adjustment for retirees. After the plan was roundly criticized by legislators, House Appropriations Chairman rep. Nelson Dollar (R-Wake) said he was "very certain" that true raises would be considered in the House's budget proposal.
We fully expect the House to bring a common sense proposal to the table that includes pay raises and COLAs. House members seem to recognize that state employees and retirees continue to fall behind the cost of goods and services.
As this story from the Asheville Citizen-Times points out, average wages for everyone but state employees have risen by 2.5 percent each year since 2010. State employees have fallen behind the Consumer Price Index by 9 percent and retirees by 10.5 percent in that time.
Once the House passes a budget, it will be the Senate's turn to weigh in. The two sides will then work out a compromise to pass along to Gov. McCrory to sign, hopefully by July 4.
DOT cuts come to light in House committee meeting
We got a clearer picture this week of plans for cuts in the Department of Transportation. As part of the budget passed last year, the department was charged with coming up with 10 percent in cuts for this fiscal year. Department officials, under the direction of Gov. McCrory, made their recommendation to the House Appropriations Committee on Transportation on Tuesday, and went well beyond a 10-percent reduction.
The department offered a plan that includes major job cuts, most of which come at the central office in Raleigh. It would cut 20 percent of the Division of Highways staff in Raleigh and another 16 percent in planning.
These cuts would result in further privatization of the department, with many of these jobs being "farmed out" to profit-seeking corporations. SEANC's No. 2 Legislative Priority for the 2016 is opposing privatization any and every where it comes up. Privatization is a loser for taxpayers because it never saves money and only results in fraud, waste and abuse.
SEANC will continue to fight inclusion of the DOT plan and in the budget and raise the question of whether DOT contracts save taxpayers money or cost them more.
Contact your legislators
We encourage members to contact your lawmakers to make sure your voice is heard. Help your legislators put a face to state employees, SEANC and their constituents. Not sure who your legislators are? Click here. Curious whether they were endorsed by EMPAC? Click here. Want to make note of all of SEANC's legislative priorities before talking to them? Click here.