Teladoc Services
The SEANC Healthiestyou product by Teladoc offers 24/7 access to a licensed doctor via phone or video app. It also includes access to Expert Medical review, dermatology, nutrition and mental health services all for $0 copay.
Click this link to use Employee Navigator to enroll for $10/month. Use Company Identifier SEANC and the last four digits of your Social Security Number for your PIN.
Your service will not start until the first of the next month.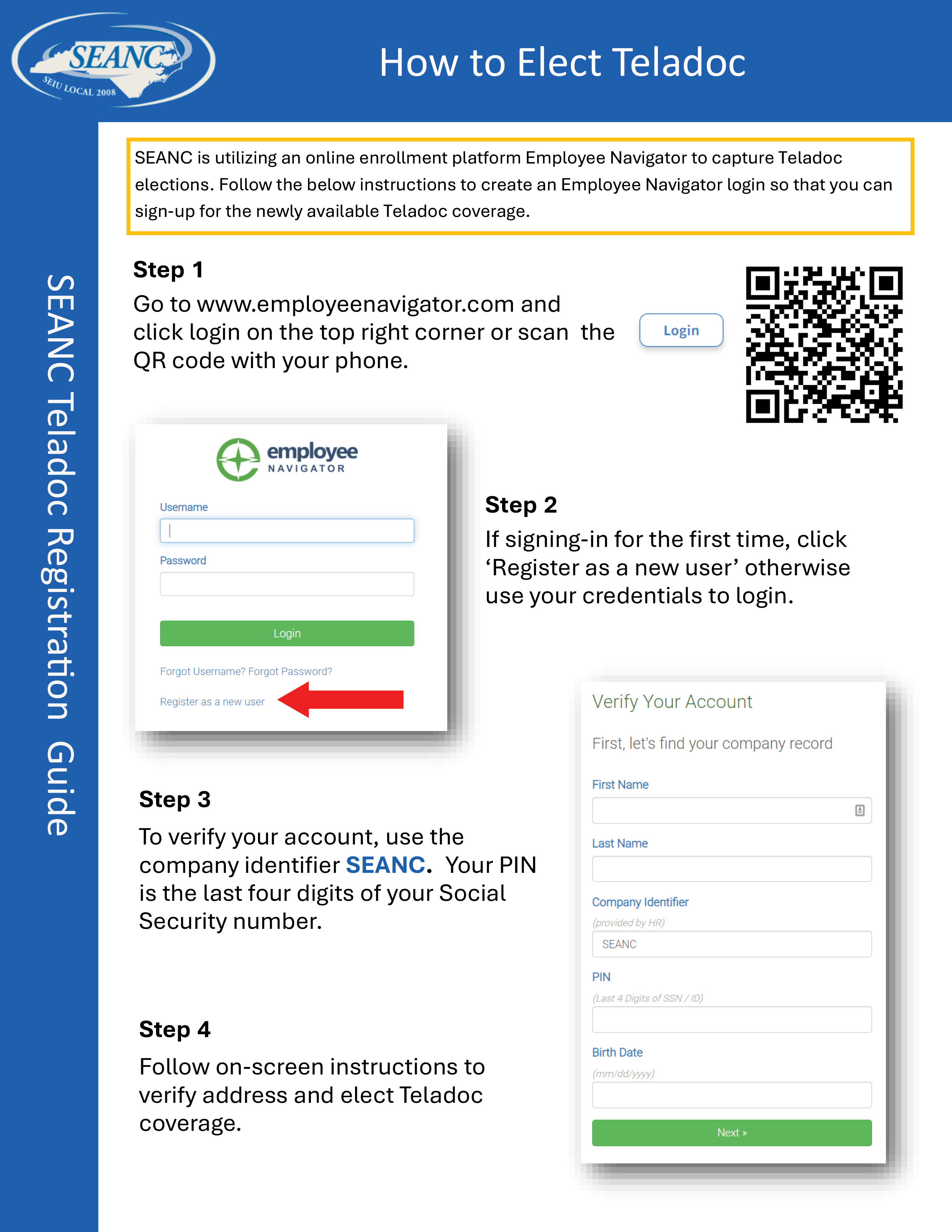 Once you have enrolled, download the HealthiestYou app from the Apple or Google Store to use the service.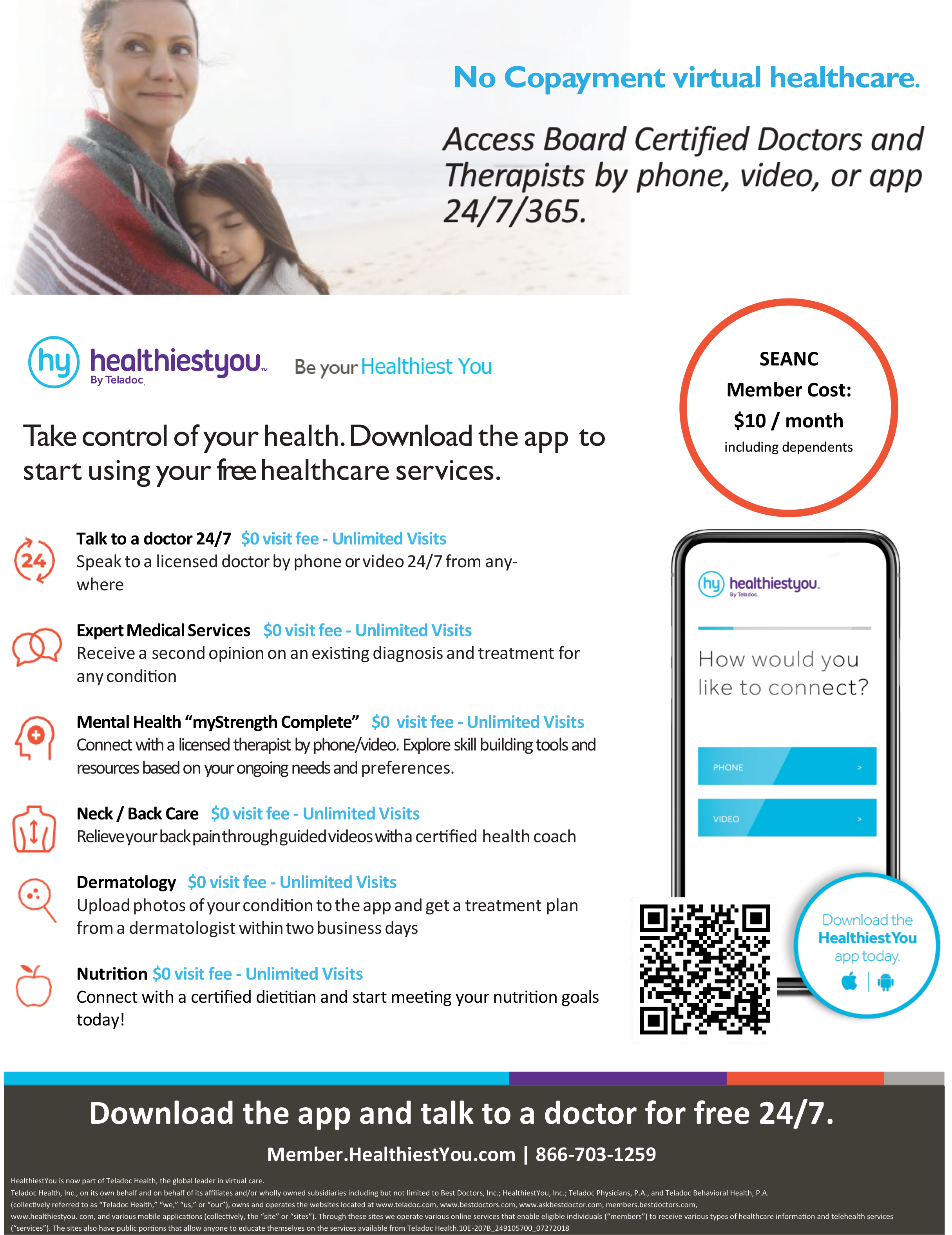 More information to help you enroll and use Teladoc services
Videos to help you in the process