Betty Jackson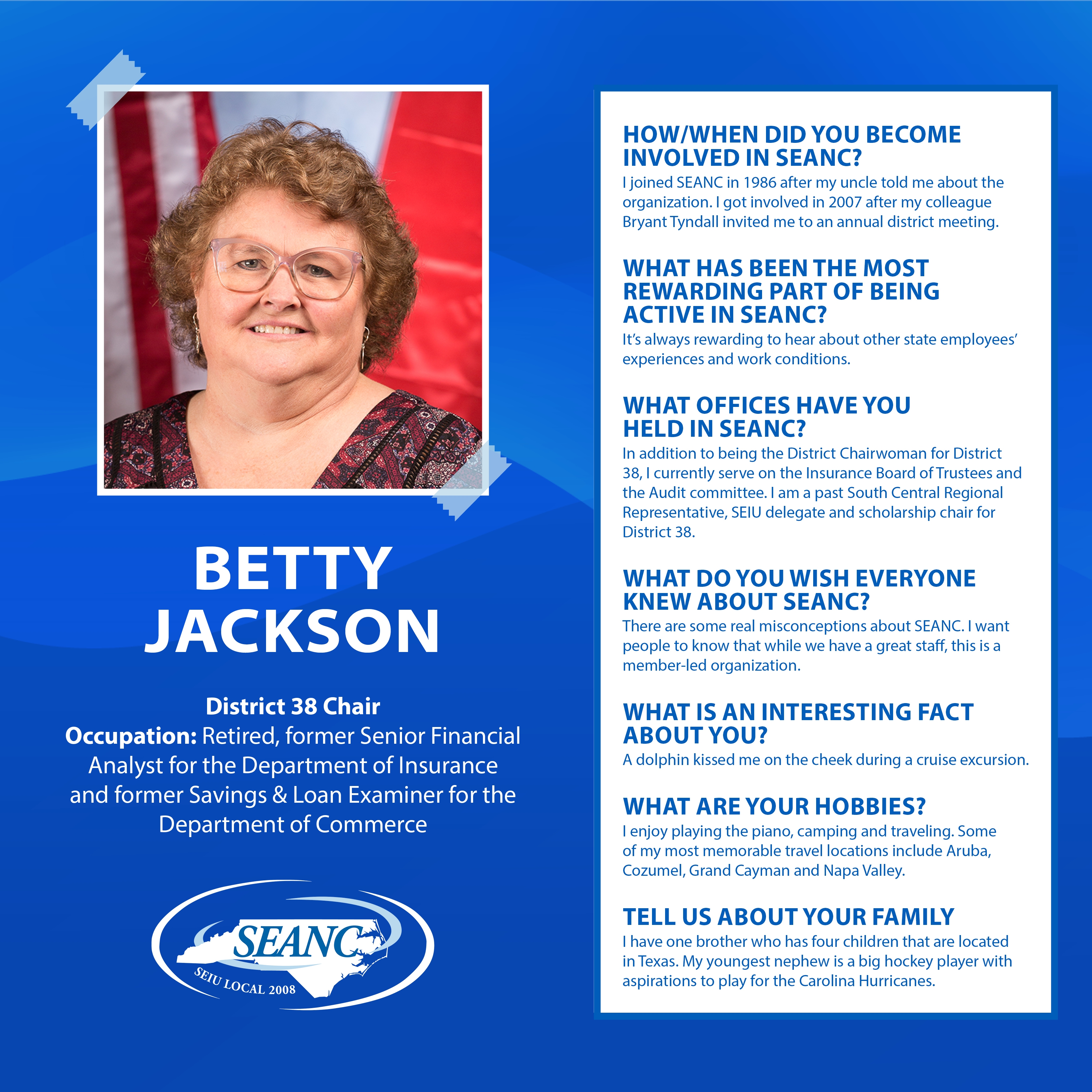 Betty Jackson
District 38
Occupation: Retired, former Senior Financial Analyst for the Department of Insurance and former Savings & Loan Examiner for the Department of Commerce.
County: Wake
How did you become involved with SEANC? I joined SEANC in 1986 after my uncle told me about the organization. I got involved in 2007 after my colleague Bryant Tyndall invited me to an annual district meeting.
What offices have you held in SEANC? In addition to being the District Chairwoman for District 38, I currently serve on the Insurance Board of Trustees and the Audit committee. I am a past South Central Regional Representative, SEIU delegate and scholarship chair for District 38.
What has been the most rewarding part of being active in SEANC? It's always rewarding to hear about other state employees' experiences and work conditions.
What do you wish everyone knew about SEANC? There are some real misconceptions about SEANC. I want people to know that while we have a great staff, this is a member-led organization.
What are your hobbies? I enjoy playing the piano, camping and traveling. Some of my most memorable travel locations include Aruba, Cozumel, Grand Cayman and Napa Valley.
Tell us about your family: I have one brother who has four children that are located in Texas. My youngest nephew is a big hockey player with aspirations to play for the Carolina Hurricanes.
What is an interesting fact about you that people should know? A dolphin kissed me on the cheek during a cruise excursion.